I posted this on my personal Facebook wall recently:

Just in case you can't see the picture above, here is what I wrote:
"Seven years ago today God's greatest blessing in my life became my bride. I love you and don't know what I'd do without my best friend in the world."
You are truly more than I could ever deserve.
Happy Anniversary!"
My wife is truly my hero and my best friend.
She's overcome more adversities than anybody I know.
In fact, I could go on a rant about how she birthed a child with Down Syndrome, or how she survived and overcame a verbally abusive relationship for ten long years before we met…
Or I could write about how she poured her heart and soul into raising three beautiful kids, or how she puts up with all my crazy and selfish ways — including my inability to be a good listener.
I could even write a small novel about how she had her ovaries "fried" from radiation, had to fight her way through early menopause, while battling and defeating colorectal cancer like a true champion.
Then I could tell you how I watched her lose BOTH her parents (two of the greatest people I've ever met) in a two year span.
But no matter how much adversity she faces, every day Karen uses her past journey and experiences to inspire other women just like her.
She helps them overcome their insecurities with their bodies by giving them love, empathy, acceptance, and support.
Karen is the most unselfish person I know and would gladly give up her time, her agenda, and her heart to help anybody in need.
And it's one of many reasons I fell in love with her ten years ago.
But the #1 reason my wife is my hero is because she is the ultimate example of the Law of Giver's Gain in action.
You see — my wife understands the one universal law of this world that will NEVER change:
"The secret to getting everything you want in life is helping other people get what THEY want."
Now you may be wondering…
"What in the world does this have to with me?
…or my health and fitness goals???"
Well, consider this fact:
The body you want, the health you want, all the material things you desire, the relationships you want, and the LIFE YOU WANT is hidden inside my wife's example of this law.
It's just how the energy in our world is wired.
What you make happen for others, God and the world will automatically make happen for you.
Good OR bad.
You just gotta have patience and faith to know your good deeds WILL be rewarded.
I'm not saying you'll get your rewards back DIRECTLY from the person or the relationship that you apply the Law of Giver's Gain on.
I'm not that naïve. 😉
I can think of many times where my wife bent over backwards to be a good steward and servant to help others…
Then they turn around and did her wrong.
So she never got a thing in return directly from them.
But she still lives her day-to-day life applying the Law of Giver's Gain because of her unselfish nature.
She also knows God has clearly revealed throughout mankind and history that when you follow this law…
The world will give it back to you 100 fold.
So never forget…the greatest exercise you can perform is to reach down and lift SOMEBODY ELSE up.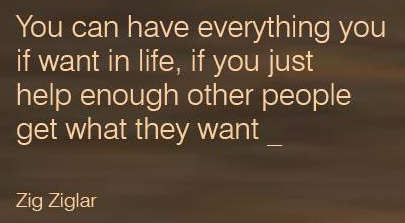 It's human nature.
When we help other people it fulfills us on an emotional and spiritual level that can impact EVERY AREA of our lives positively.
And this is the fuel that ultimately will drive you to achieve your health and fat-loss goals too.
In my opinion you'll eventually feel empty, unfulfilled and unmotivated if you don't apply this law to your life on a consistent basis.
So if you're not feeling motivated or happy on a daily ongoing basis, maybe you should model my wife's unselfish nature by asking yourself what value you've added to other people's lives.
–   Have you solved any problems?
–   Have you helped or supported anybody else lately?
–   Have you contributed to a worthy cause?…or
–   Volunteered your time or resources to give back?
–   Are you really adding value to other people's lives?
As I look back and reflect on the last seven years of being married to my wife, it's blatantly obvious to me why I love her so much.
She's the ultimate example of this law.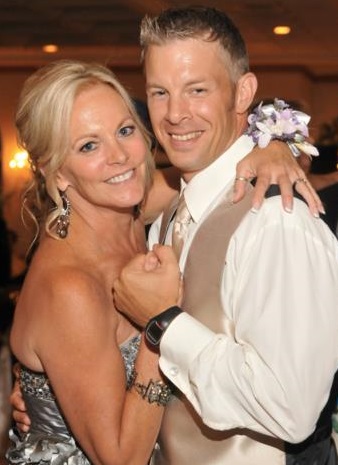 Happy Anniversary Karen…
You're not only my partner in life — you're my very best friend.
THANK YOU for showing ME "how" to live.
I love you!
Shaun
———————————————————–
Shaun Hadsall, Body Transformation Expert and Fat Loss Coach
Body For Life Grand Champion 1st Runner-Up (1998)
Voted America's Most-Fit Health & Fitness Pro, Club Solutions Magazine