Banish Your Boring Diet AND Burn Fat Faster…
So just about the time I thought I was getting kind of "sick and tired" of these product launches happening one after the other, along comes Metabolic Cooking.
As soon as I read through the FREE report, I immediately got in touch with my buddy, Dave "Ripped" Ruel (and his super fit girlfriend, Karine), who created the product, so I could get my hands on an "Advanced Copy" to do a product review.
Well, Karen and I just finished looking through it all and the verdict is…we're "officially" jealous.
WHY are we jealous?
Because this product is BETTER than our cookbook by leaps and bounds. I know, I know, we're actually admitting our cookbook is inferior to Dave's, but it's not JUST a cookbook. It's an entire fat burning cooking system that's different, unique, and fresh.
Seriously. Just check out the video above and see what it's all about.
If you're impressed with what you see (like we were), just click the link below, grab your Complimentary Report and you'll also discover how you can get your hands on a FREE copy.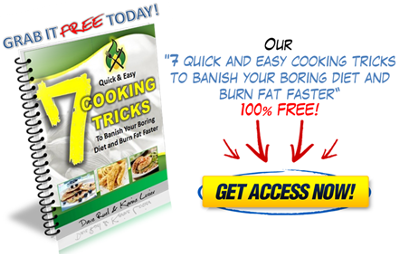 Banish Your Boring Diet And Burn Fat Faster <<==== FREE Report
Metabolic Cooking is a LOT different than the bazillion other product launches
that have happened over the last 6 months.
The freee report alone is worth checking out.
Enjoy the tasty fat burning treats!
Shaun