I'm sure you've probably seen the bumper stickers, t-shirts and hats that say…
While many of us don't wake up with the intention to curse other drivers, snap at our spouses or kids, or be rude to other people – it happens. 
In our fast paced world where we are constantly competing for everything from pay raises, to parking spots, to better bodies… many times we forget about how good we have it. 
This leads to constant rushing, which just exacerbates the problem. 
When we have a preoccupation with always getting somewhere, and getting more and more stuff, it leads you toward focusing on yourself – instead of others. 
Sometimes we're so consumed with our "to do" lists that we treat people as obstacles without even thinking about it. 
But when we turn our focus to other people it can reduce our dog eat dog worries and anxieties…
It will also improve your health and well-being in the process. 
Science shows that when we are good to others we become less and less worried about getting our share. [pro_ad_display_adzone id="8825″]
In 2013, a six-week study was conducted at University of North Carolina testing the effects of participants who were instructed to:
Meditate on compassionate thoughts toward themselves and others – including people they did NOT like. 
The end result?
– Improved nervous system, digestive and cardiovascular health…
– An increase in positive feelings and social connection…
– Improved "vagal tone" (a cerebral nerve that stimulate the parasympathetic nervous system)…
Conversely, a study published in Nature Communications in March of 2013 showed that after watching humans interact, Capuchin monkeys tended to shun persons who had acted selfishly.
In other words, monkeys stay away from meanies.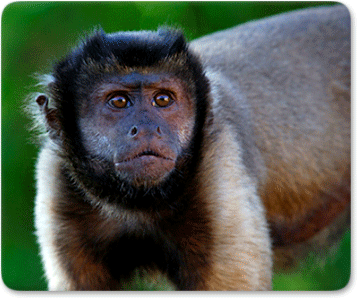 They even turned down free treats when offered by individuals who refused to help others.
An animal turning down a free treat!? 
Unheard of. 
The solution to our crazy, high paced world full of technology, interruptions, distractions and busyness is simple and obvious, isn't it?
BE KIND. 
The little things you do make a big difference in YOUR life, and the life of others. 
– Give up 5 seconds of your time and hold the door open….
– Give somebody the parking spot… 
– Say please and thank you… 
– Surrender your own agenda to help someone else… 
– Give back to worthy causes…
– Volunteer your time to help others… 
– Let somebody go in front of you at the checkout…
Over the years, I've found that the best way for me to stay positive and focused on helping others is by watching my Mind Movie every day.
It's the #1 way to cultivate kindness in your life, while helping you achieve your dreams, goals, and desires. 
And what do you do when somebody is rude or mean to you?
Like my dad always taught me, "Kill em' with kindness son, kill em' with kindness."
Keep going strong.
Your friend and coach,
Shaun