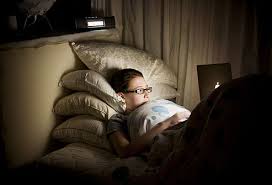 Did you know that if you have tried everything to lose weight and still are not seeing the numbers decline, it's more than likely that your sleep (or lack thereof) is keeping you fat.
We tend to overlook getting a good night's sleep as a major cause for why we are not losing weight.
Adolescent obesity has skyrocketed all over the world.  The total amount of sleep an adolescent gets is inversely proportional to the BMI (Body Mass Index). In other words, the less amount of time sleeping, the higher the BMI.
In a study conducted back in 2007 with 85 high-schoolers:
The average amount of sleep during the 1950s and 1960s was about 8.5 hours per night. In just 50 or so years that number has declined to about 6 hours per night.
The reasons for this are numerous, but increased artificial lighting, electronics and addiction to social media are likely to be partially responsible.  In 1980 only 5% of the population of adolescents were overweight and in 2004 that number climbed to 18%.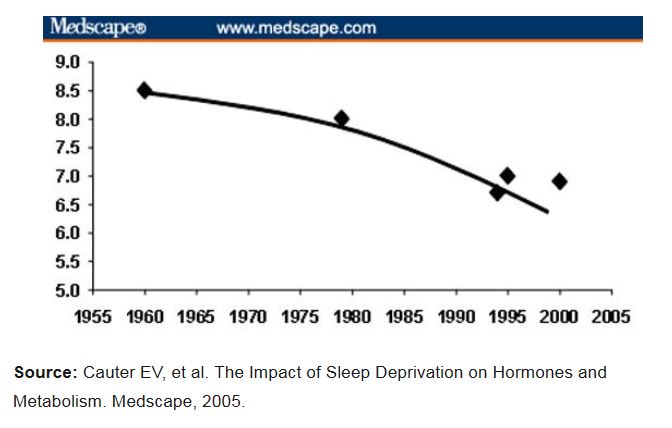 In a study in Wisconsin, 1024, participants1 underwent sleep cycle blood testing. Those with less than 8 hours of sleep per evening had higher BMIs (Body mass index).
Participants with short sleep cycles had reduced leptin and elevated ghrelin. These differences in leptin and ghrelin are likely to increase appetite, possibly explaining the increased BMI numbers observed with short sleep duration.
In another study from psychoneuroendocrinology2, following breakfast, sleep-deprived subjects chose larger portions of snacks. This suggest that overeating in the morning is a factor after sleep loss.
As it turns out, short sleep duration is one of the strongest individual risk factors for obesity. It is linked to an 89% increased risk in children, and a 55% increased risk in adults3.
[pro_ad_display_adzone id="8825″]
How to increase sleep:
It must become a habit:
An hour before going to bed you need to wind down. No TV, no cell phones, no social media and no computer time. Darken the room and make sure it's cool enough.  Don't go to bed with an anxious mind. Write about your day in a journal and end the day by being grateful for several things. A hot bath will relax your muscles and drinking calming teas like chamomile will help induce sleep. Wear a mask if you can't get the room dark enough or ear plugs if you're sensitive to noises. In some cases, background noise machines called white noise machines help. White noise is a special type of sound signal which is used to mask background sounds. It works because white noise blends the external sounds (barking dog, snoring, etc) into the overall background noise, so your brain does not pay attention to the other intermittent sounds.
It takes a while but setting up a ritual before bed will coax your body to know when it's time for some shut-eye.
Good Night!
Shaun
References:
1 Short Sleep Duration Is Associated with Reduced Leptin, Elevated Ghrelin, and Increased Body Mass Index
Shahrad Taheri, et.al., Published: December 7, 2004, http://dx.doi.org/10.1371/journal.pmed.0010062
2 Acute sleep deprivation increases portion size and affects food choice in young men, Pleunie S. Hogenkamp, et.al., Emil Nilsson, DOI: http://dx.doi.org/10.1016/j.psyneuen.2013.01.012
3 Meta analysis of short sleep duration and Obesity in children and adults, Francesco Cappuccio, Sleep.  May 1; 31(5) 619-626
3Meta-Analysis of Short Sleep Duration and Obesity in Children and Adults Francesco P. Cappuccio, Sleep. 2008 May 1; 31(5): 619–626.