Two-hundred and forty years ago today, this young fledgling country took a stand against a superpower and won.
Across the country, we celebrate Independence Day today.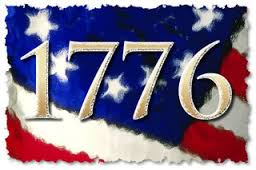 I love 4th of July weekend for several reasons:
Amazing weather, quality time with my entire family, fireworks, and let's not forget our freedom…
Hey, I know this country is far from perfect. And even though it has some shortcomings in today's day and age, our freedom is one the greatest gifts we've ever been given (besides the gift of forgiveness)…
But the most important reason I'm so fond of this holiday is because it reminds me to be grateful.
But sad to say that not everyone around the world has our freedoms.
About 663 million (not a typo) people do NOT have access to safe, clean drinking water.
In fact, approximately 1.5 million deaths happen annually across the world because of infectious disease from contaminated water.
[pro_ad_display_adzone id="8825″]
We're so passionate about helping this cause that we made a commitment this year to donating $50,000 to help provide clean, fresh water to children in need and we're excited to announce that we've already given over $6,900 this year alone.
So THANK YOU for being an action taker and for helping us towards our long term goal of helping save lives with our Living Water International Water Project.
 Remember, if you woke up today and turned on a faucet or flushed a toilet you're more blessed than 2/3 of the world.
Happy 4th of July for those of you who live here in the U.S.! 
Shaun