Have you ever taken the time to look back at your life to consider just how much your viewpoint has changed and matured over the years?
For example, when I was in my 20s I lifted weights because I wanted to get all the women and build a physique that was tough looking and intimidating. In other words, I wanted to be a "ladies man" and a "tough guy."
Nowadays I lift weights and use high-intensity exercise because it makes me a better Christian, husband, father, and businessman.
Two totally different viewpoints.
When I was in my 20s, I wanted to make more money so I could live in a fancy house and drive around in a cool car – and buy more BSOs (bright shiny objects).
Nowadays my motivation to increase my financial freedom is to create amazing memories for my family, give to worthy causes, and build a nest egg for my children and grandchildren.
Again, two totally different viewpoints.
When I was in my 20s, my career choices were based solely on one thing: making more money.
But after hopping around from job to job trying to find fulfillment and success through making more money, it only left me empty and unfulfilled.
Nowadays my #1 priority with Get Lean In 12 is simple: serve others, add massive value to their lives, and help solve their problems.
If I focus solely on my passion for helping people with health and fitness, the financial side of things works itself out automatically.
Again, two totally different viewpoints.
But here's the thing.
All the immature motivating factors that I used in my 20s have led me to where I'm at today.
Without experiencing those failures and disappointments I never would have grown into the man I am today.
I guess what I'm trying to say is that it's not about how "hot" you look. It's not about how much money you make. It's not about vanity or greed.
It's about the person you become during the process.
When you block off time to take care of your body and health, and you focus on helping and serving others in every area of their life, everything else works itself out automatically.
– Your confidence and self-esteem will explode.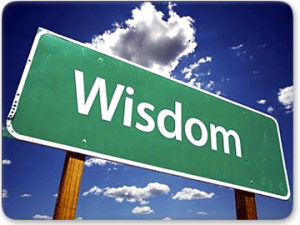 – You'll have more energy for your children and family.
– Your financial struggles will eventually turn around.
– You'll have more discipline in other areas of your life.
– You'll view things in a more a positive way.
Simply put, you'll live a BETTER life.
If you're out there and you're struggling with any area of your life, redirect your focus back to fitness.
It's the catalyst to make EVERY area of your life better—no matter what your current circumstances are.
Keep going strong.
Your friend and coach,
Shaun