Flat Belly Cheat Sheet:
Today I want to share a very unusual, yet effective one-page flat belly "cheat sheet" that I've been using that has created a radical shift in my ability to stay lean.
I truly consider this sheet confidential because it uncovers some of my deepest core desires and fat-burning secrets.
But since you're a loyal reader and follower of my newsletters I truly feel a sense of duty and obligation to share this with you.
After all, the greatest exercise you can perform is reaching down and lifting other people up.
Additionally, on days where I fall short of using this flat belly "cheat sheet" I automatically notice a decrease in my health, my confidence, AND my happiness.
So if you want to get leaner, increase your confidence, and be happier, I highly recommend you print this out and follow it for AT LEAST 5 days of your week.
This Flat Belly Cheat Sheet consists of 3 sections:
– Section 1: Nutrition and Exercise Plan
(This is the quickest way for you to get and stay lean)
– Section 2: The Great 8
(This is how you'll increase your confidence and happiness day after day)
– Section 3: Your "Win List"
(This is how you'll be more productive and END procrastination in your life)
Let's quickly cover exactly how to implement each section so you can print this bad boy and rock it out.
In section one you'll be journaling your nutrition and water intake.
Listen, I know this isn't "sexy" but this flat belly cheat sheet works!
You may think this is nothing new or not a big deal? Well my friend, if you think that's the case – you're sadly mistaken.
In fact, this is the ONLY way to pinpoint small mistakes, re-adjust, and stay consistent with nutrition and exercise.
Additionally, EVERY time you go to eat or drink something you're not supposed to, you'll have more conscious awareness to resist the temptation because you have to write it down.
I've worked with over 1,000 clients one-on-one and I can tell you from experience if you don't consistently journal your food intake 5 days of the week, you'll probably NEVER get
your dream body.
You'll see an easy-to-follow chart that monitors your food and water intake. You can choose to count calories, grams, or just use macronutrient food types to keep it super simple.
Remember, that which gets tracked is guaranteed to improve.
Even if you INSIST on not journaling your nutrition, you'll still want to pay CLOSE attention to Section 2, The Great 8.

This is the "game changer" and like I mentioned above it's very personal and confidential to me.
This section consists of a list of 8 things I try to complete at least 5 days of the week to maximize my potential as a human being on this planet.
Some days I hit the ball out of the park and nail all 8. Many days I fall short.
But it's all about consistency NOT perfection.
Here it is:
1: Spiritual Growth
Everyday I try and make sure to get into the word of God for at least 15 minutes or longer. I believe the bible is life's greatest instruction manual and when we feed our wisdom with the bible's lessons we become better people.
During this time, I also pray.
I pray for others who may be hurting, hungry, sick, homeless, lost, or at war…and I pray for my family and loved ones.
I also make sure to pray for how grateful I am for all I've been blessed with.
And I pray for YOU. I pray that God guides me and shows me how to maximize the gifts he's given me to help you become healthier and happier through my products, services, newsletters, and videos.
Whether you're a believer, a seeker, agnostic, or even atheist I highly recommend you find some type of spiritual growth you can use. No matter what you believe, this will improve the quality of your life and give you more balance and harmony on your life.
2: Feed Your Mind
This is when I find time all alone in a dry sauna, a park, or any type of environment where there are ZERO interruptions. Then I spend 15 to 20 minutes watching my mind movie and reading my goal cards.
Remember, taking time to do this will FEED every other area of your life in a positive way and help you maintain a positive mental attitude when adversity hits.
Your mind is your greatest weapon. Make sure you feed it positive thoughts and messages on a daily basis.

Most times I combine #1 and #2 together, but I truly believe BOTH are necessary…and both can be life changing habits.
3: Exercise
I've said it over and over again for years now. When you complete your daily exercise, EVERYTHING else in life just gets BETTER.
It's your #1 form of emotional renewal on a daily basis.
Get it done.
4: Food & Water Logged
No need to go into detail about this since we already covered how powerful this can be in the above text. That's why it's part of the Great 8. It simply can't be ignored.
5: Serve Others
Whether it's my on-line followers, my wife, my kids, my family, my friends, or worthy causes, I always do my best to serve others on a daily basis.
I truly believe that God wired all of us to serve others in some form or fashion.
When we serve others and give back, whether it's our time, our advice, our labor, or even financially…the world will always give back to you TEN FOLD of what you've given.
You can test it over and over again, but it's the law of the world.
The best way to get everything you want out of life, it to help others get what THEY want out of life. (Zig Ziglar quote modified 🙂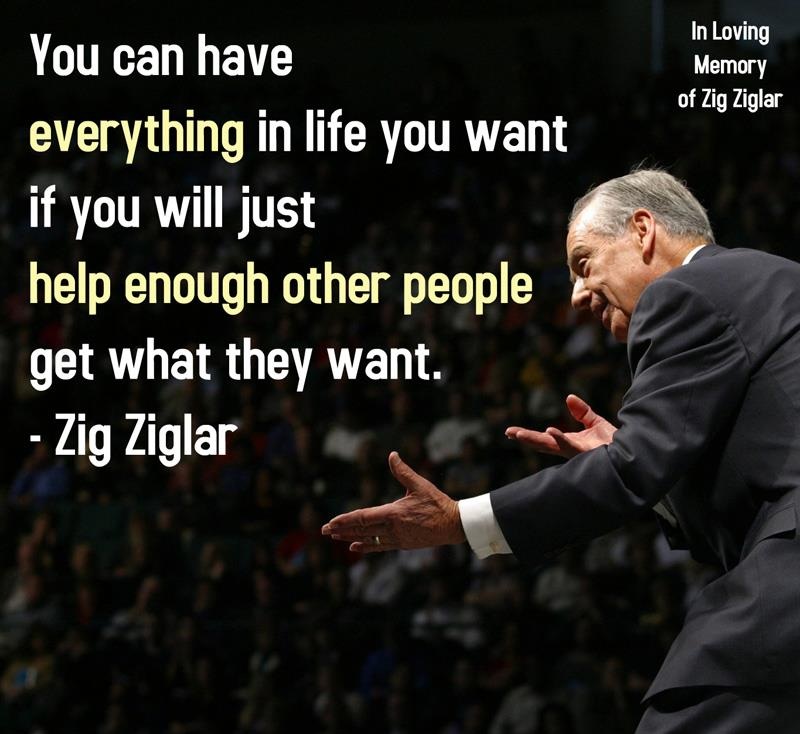 Your success in life is many times determined by the problems you solve for others and your ability to serve others in some form or fashion.
This is why Get Lean In 12 consistently gives back to charities and worthy causes. We also sponsor several children overseas and pay for their housing, their food, their clothing, and their healthcare.
It's the least we can do with the success we've been given as a company.
It can even be as little as holding the door open for the elderly, or throwing some change in a charity bucket, or helping your spouse when they least expect it.
Do your best to plant these healthy seeds daily and you'll grow healthy fruit.
6: Today's "Win List" (To Do Items)
This is where I make a list of 5 things that I MUST complete in order to consider the day a "win" vs. a "loss."
It could be work or business related, personal stuff, exercise or nutrition, or any of the stuff I just covered above.
Always try to complete the one thing on your "Win List" that you dread the most — first thing in the morning before noon if you can.
In other words, always attack and accomplish your feared things FIRST. This is how your confidence will explode on a daily basis.
7. Increase Knowledge and Wisdom
I truly believe that as human beings we are either growing or regressing on a daily basis. Nothing stands still.
So I do my best to always try to learn something new everyday, whether it's an audio book on my iPod, a book I'm reading, or a heath journal.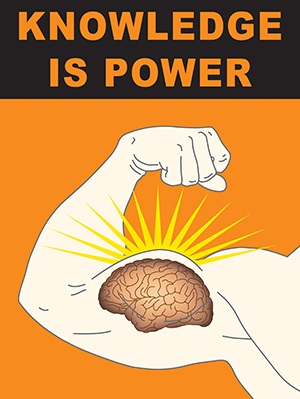 I recommend you find something you're passionate about and learn all you can about it. Or at the very least, try to learn something new on a daily basis.
Your mind is just like any other muscle on your body. If you feed it, it will grow and increase in strength. If you starve it, it will shrink and lose strength.
8: Plan & Prepare Next Day
This one is simple, but most people ignore it. As cheesy as it may sound, if you fail to plan, you plan to fail. That simple.
In today's busy and fast paced world, if you don't take the time to plan out your next day, somebody ELSE will. They'll suck time and energy out of you like a vampire if you let them, so plan ahead and make people respect your time.
After all, it's YOUR life. YOU are in control.
The 3rd and final section of my Flat Belly Cheat Sheet provides a space for you to jot down your daily Win List items.
So there you have it.
A detailed snapshot of one of my top secret flat belly tools.
On days where I fall short of completing my Great 8, I always
see a lesson of joy and confidence…and vice versa.
I promise if you make a commitment to using this sheet, or something similar that matches your personality, you'll automatically start seeing faster fat loss results and your
confidence will SOAR.
Just click the link below and download this to your desktop, print it out, and get to work!
==> Shaun's one page Flat Belly Cheat Sheet
Please don't underestimate the power of this download.
It could ultimately determine success OR failure with your nutrition and exercise plan.
We would love to get your feedback on today's post.
Even if you think I'm crazy and it's a bunch of hogwash…

Leave us a comment and let us know your thoughts.
Your friend and coach,
Shaun "flat belly cheat sheet" Hadsall
Please share or "like" us!