Turn off your sugars to accelerate fat loss with this powerful
7-day plan and supercharge your results with
this Monday motivational exercise
It's official. We've had too much fun this summer. 😉
Karen gained over 9 pounds and I've lost sight of what used to be my abs. Although we've created a bunch of great memories the past couple months, the fun is over.
Last night we went to see the "hottest band in the world…KISS" live in Detroit (gotta love Gene Simmons and Paul Stanley is by far one of the world's best entertainers), but today we're on a mission to get back track.
Now that school is back in session and the summer is over we're busting out our most accelerated and extreme fat loss tactics from the vault.
The first thing we're doing is taking the plunge and committing to a week of disciplined fat loss with our 7-Day Diet. Right now Karen is out shopping so we're prepared and ready.
If you're a new subscriber or for some odd reason you don't know about our famous 7-Day Diet (created by Wendy Chant), below we're going to share some of the science along with our plan of action.
But before we do, we have an important question to ask you.
Have you ever thought about the mental aspect of fat loss and the role it can play to help you follow through with things like the dreaded deplete week?
Even if you do have one of the most powerful plans on the planet (like our 7 day diet) in your hands and you plan out every detail, you'll never succeed if you don't have the mental discipline to follow through.
In other words, there's a world of difference between knowing what to do and actually doing it.
The good news is this isn't some secret gift that's reserved for a special group of elite people. It's something that can be learned and applied by anybody.
Here's how you can follow through with your commitments, have more discipline, and build unstoppable confidence.
Always Do Feared Things First
Stick with us here because this can be very empowering.
The very first thing to do – before planning any training and nutrition – is sit down and make a list of what's in your schedule that could potentially get you off track.
You know the list. Whether it's the kids going back to school, social gatherings, parties, football season, or friends. It's called life. Now that you're AWARE of what could get in your way, you're half way home.
Next, take 15 to 30 minutes every night before bed to 2 things.
1. Plan your next day of nutrition and exercise ahead of time
Just like going to the doctor or picking up the kids from practice or school, if it's on the schedule it's going to get done. Treat your exercise session the same exact way.
Now imagine you had a family holiday party at your house. You wouldn't let everybody just show up, open up your fridge and hope for the best – would you? Nope. You plan ahead and have everything cooked and prepared ahead of time. Every last detail.
Treat your nutrition the same exact way. Plan and pack everything necessary so you're prepared and not tempted by other quick fixes.
Now let's get a plan of action.
2. Make a list of the 5 things you must complete the next day for you to have success
We call it the "Win List". After you've written these 5 things (no more, no less), figure out which item on the list you dread and fear the most.
Next, make sure you accomplish this item first before you do anything else.
This is the most important takeaway from this article. Doing your most feared thing first will empower you and build your confidence unlike anything you've ever done.
For example, we usually set the alarm to wake up at 6am and exercise. We call it an opportunity clock instead of an alarm clock…haha. It changes the perspective of that annoying alarm.
We absolutely dread the alarm / opportunity clock and dragging our ass out of bed to get to the gym. But when we do the feared thing first, we build unstoppable confidence and it ends up being the catalyst to stay on track with our nutrition for the remainder of the day.
Plus, this automatically makes tackling the rest of your "Win List" feel a heck of a lot easier. In fact, when you do feared things first, you're almost guaranteed to annihilate your win list and take your personal discipline to a whole new level.
Give this a try starting tomorrow and watch your confidence explode.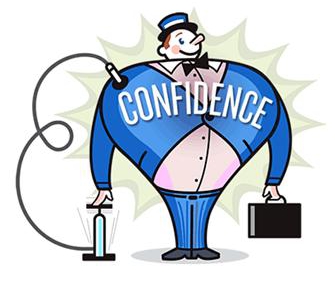 Ok, now that you know how to build unstoppable confidence and follow through by doing feared things first, let's do a quick review of the 7-day diet.

Understanding and using the 7-Day Diet: Deplete Week
Purpose: To reset your fat burning triggers by shutting off your body's dependence on sugar, and teaching it where fat stores are available so it can go find and burn fat for your long-term journey.
Here's your meal plan chart:
Carb Deplete Cycle

Mon
No
Starches

Tues


No
Starches

Wed


No
Starches

Thurs


No
Starches

Fri


No
Starches

Sat
No
Starches

Sun


No
Starches
Count Carbs For Week 1
Under
20
Grams

Under
20
Grams
Under
20
Grams
Under
20
Grams
Under
20
Grams
Under
20
Grams
Under
20
Grams
The success of any macro-patterning plan is very much dependent upon the first seven days. This meal plan chart must be followed exactly. It is very important that this week you count ANY & ALL carbohydrates you take in. Carbohydrate total must be under 20 grams per day, but for one week ONLY. Should you need to make any substitutions, make sure to count the carbs.
Here's Karen's preparation and grocery list.

Water bottle (always use a PCB free bottle and filtered water)
Shaker
Eggs (try to use free range eggs and don't be afraid of the yolks, they're the best part)
Full fat shredded cheese and cheese slices
Full fat cottage cheese
Chicken breasts
Salmon (we recommend wild caught or local farm raised)
Roasted turkey breast (for turkey roll ups)
Extra lean ground turkey breast
Tuna fish
Romaine lettuce
Cucumbers
Onions
Broccoli
Spinach
Mushrooms
Vinegar
Extra virgin olive oil
Vinegar (apple cider, red wine, or balsamic)
If you follow this plan precisely, you should lose between 6 and 15 pounds in just seven short days.
The other thing that happens when you limit starches and restrict so many normal foods for a week is that you could end up becoming deficient in other vitamins and minerals during this one week of sacrifice. That's why we always have supply of Wendy's liquid colloidal multi-vitamin ready to go for the second week.
Note: Do not use this liquid vitamin-mineral during deplete week, because it has a few naturally occurring sugars that could sabotage your fat burning triggers.
Another tactic we use to stay motivated and on track is reviewing Wendy's Nutrition Boot Camp videos. Not only is she one of the world's best on video, it's practically like getting your own PhD in fat loss. ALL the science is laid out for you to understand in a super simple way and equip yourself with everything you need to live a true fat burning lifestyle.
The really cool thing is Wendy's videos (and all 26 weeks of videos in Boot Camp) are now iphone, itouch, and ipad compatible so we can download them to our mobile device and watch them wherever and whenever we want.
After you make it through these seven disciplined days, you can go ahead and add carbs strategically back into your plan. The biggest problem with this is a lack of variety. That's why we'll make things more fun by jumping right back into Krazy Karen's Fat Burning Cookbook and Recipe Boot Camp.
There you have it. An arsenal of information to help you with both the physical and mental aspects of attacking body fat to melt fat off fast and build your confidence to a whole new level.
You see, when you gain control of your body, you gain control of your life. However, you'll never gain control of your body if you don't learn how to control your mind.
Now that you know how to combine both the mental and physical aspects together synergistically, it's time to get busy! Always remember this powerful affirmation: it's either the pain of discipline OR the pain of regret.
Committed to your fat burning AND life success,
Shaun
P.S. As always, if you found this helpful please hit the "like" button and don't forget to leave your comments.