A few weeks ago I posted this message below on Facebook, and the feedback was so incredible I just had to share it with you to start your weekend.
I'm not much of a Facebook guy, but this post had 394 likes and 101 comments, which is very unusual for me since I hardly ever post.
I also received over a dozen private messages from people telling me how much hope this message gave them.
The response has been truly humbling, inspirational and overwhelmingly emotional for me.
Enjoy!
——————-
YES, Karen Hadsall, dreams do come true!!
We FINALLY did it! We closed on our new home.
Just 4 short years ago we had hit rock bottom.
After selling our personal training studio franchise in Ann Arbor (after the 2008 crash), the 3 doctors who bought it from us decided NOT to pay us a dime after they made their deposit.
Resulting in a long, drawn-out ugly lawsuit.[pro_ad_display_adzone id="8825″]
The end result?
We ended up living off Karen's inheritance and nearly lost everything.
This placed an unbearable strain on our marriage, and we eventually separated and almost divorced.
At 40 years old, I was broke, destitute and ended up living back and forth between my Mom's house and my business partner, Ryan Colby's, office.
Ryan still talks about it to this day.
I was lying on the bed in his office with a broken back and a broken heart:
Homeless. No job. No money. No self-esteem.
God had stripped my life of everything I valued in this world.
The only thing I had left was my faith in Him, my unconditional love for my wife, and a 2005 beat up ol' Chevy Cavalier.
But EVERY time I wanted to give up He gave me a sign to keep going, whether it was a phone call, an email, a Facebook message, a bible passage, or a new relationship.
So I never gave up on my dream and thank God my wife Karen never gave up on me despite failure after failure after failure.
– I kept working my ass off day after day.
– I kept solving problems… adding value… helping and serving others, while building deep relationships.
I kept planting the seeds knowing that God would eventually deliver the harvest He has promised.
Fast forward just a few years later.
– Our online business, Get Lean In 12, is thriving and we now have over 100,000 customers and email subscribers that we serve and help every day!
– We consistently give to worthy causes and go on a mission trip once per year.
– Our marriage is healthier than ever.
– Our family is stronger than ever.
– We just purchased a new home.
– And our faith in God and Christ is unstoppable.
So if you're out there and you're struggling, or you're going through hard times, keep putting one foot in front of the other.
Keep taking action every day.
Keep planting the seeds.
Your storm won't last forever and you will eventually get your harvest too, whether you're a believer in God or not.
You see, God WANTS you to have abundance and prosperity.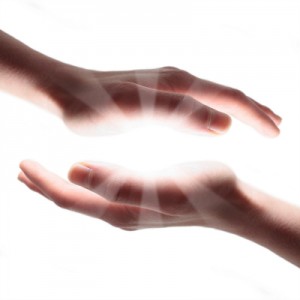 He just wants you to know that it all comes from Him.
In reality, this isn't our new home at all.
It's God's dream house for us.
So thank you God for saving me, saving my marriage, and saving my life from brokenness and self-destruction.
And THANK YOU Karen Hadsall for never giving up on me.
Yes, dreams do come true when you have faith and you never, never, never give up.
As for us and our new house?
We will serve the Lord.
Keep going strong!
Your friend,
Shaun "never give up!" Hadsall