Consistency Not Perfection:
First of all, I want to make sure you don't get the wrong idea from the email subject line, but today's topic is honestly more powerful than any food, exercise, OR supplements.
It's a diet-pill that I recommend (and often joke about) that EVERY person take on a daily basis – no matter what stage of the health and fitness game they're in.
It's a pill I've been taking for over 15 years straight now to help keep me lean and healthy.
And the best part is this pill won't cost you dime – financially anyway.
So what IS this diet-pill?
Consistency.
You see, there's no such thing as perfection when it comes to health and fat-loss – especially holidays, birthdays or other occasions.
–    YOU'RE going to eat bad food sometimes when you're not supposed to.
–    I'M going to eat bad food sometimes when I'm not supposed to.
–    Sometimes you're going to skip an exercise session and be lazy when you shouldn't.
–    So am I.
–    Many times you may even fall off track for a few weeks (or months) at a time.
–    Me too!
It's called LIFE.
The next time you mess up your health and fitness plan when you're not supposed to:
Fogettaboutit.

Who cares?
Forgive yourself immediately, shake it off, and start over again TOMORROW. It's called consistency.
– NOT this coming Monday.
– NOT the first of the month.
– NOT when summer is over.
TOMORROW.
And never quit starting over again tomorrow. It's the only way you're going to make progress that lasts, and it's the only way to enjoy TODAY.
I've personally seen hundreds of people over the years beat themselves up and self-sabotage their efforts because they think it's either ALL or nothing.
They end up overweight, depressed, and unmotivated.
Dwelling on your mistakes or inconsistencies is nothing but a WASTE of time and energy; your two most precious assets.
Whenever I used to beat myself up and get in a rut one of my spiritual mentors would always say this to me,
"Yesterday is in the tomb. Tomorrow is in the womb. All we have is TODAY."
So quit beating yourself up when you lack consistency and when you fall off track. It's completely normal and part of the process.
Instead, ENJOY THE HOLIDAY OR OTHER SPECIAL OCCASION and let loose!
And always focus on consistency NOT perfection.
They'll NEVER be a perfect time in your life to get lean or start a healthy fat-loss plan. The time is NOW.
Remember, the journey IS the destination.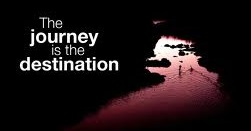 My stepson Brandon and I have a joke about this philosophy every time we eat cheat food or have a beer or cocktail when we're not supposed to…
…We always look at each other and say,
"It's OK we're starting a new plan tomorrow!"  🙂
So make sure you wake up EVERY day and take this diet pill called "consistency."
It's some of the best long term fat-loss advice I can honestly give you.
In fact, I could hand you every fat-loss secret that I know and put it on a silver platter — but without THIS diet-pill you're doomed for failure.
Hopefully you can relate to this and it helps you approach your health, fat-loss and life goals in a new light.
In my opinion, it definitely applies to every area of our lives. I also wanted to personally say "thank you" for all the positive feedback lately. It's truly inspiring when my wife
Karen reads me all the life changing stories we receive on a weekly basis.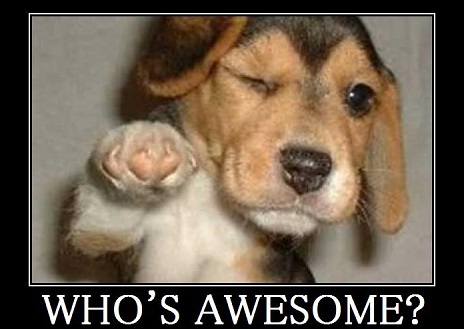 You're awesome.
Your friend and coach,
Shaun