Strategic Tips To Making Your Cheat Food Accelerate Fat Loss
You hear people talk about cheat meals or cheat days now like a fad diet.

Sometimes I wish I never even mentioned cheat meals or cheat days because every overweight person with a treadmill thinks they deserve a food bender after a few days of eating clean.
Sorry folks, it doesn't work that way.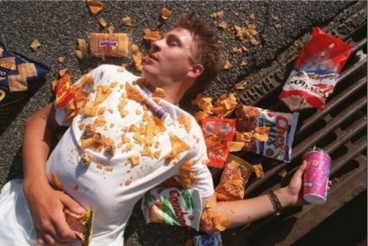 Cheat days and cheat meals should only be used to accomplish specific physical and mental functions directly related to fat loss goals.
Here are a few examples of when and why to cheat:
1. To spark a dead metabolism from constant crash or low carb dieting
2. To replenish and/or refill glycogen stores (when you've low carbed yourself to death)
3. To serve as a psychological reward (only when you've earned the right)
4. To reset low leptin levels (usually from 6 days or longer of aggressive calorie restriction or maintaining super low body fat levels for a long period of time)
Side note: Leptin is quite possibly one of the single most important hormones in terms of regulating body weight and appetite. The science behind this hormone goes way beyond the scope of this article, but leptin signals the brain about how much fat you're carrying and how much you're eating. In other words when you cut calories or get super lean, leptin drops fast so we have to metabolically reset it.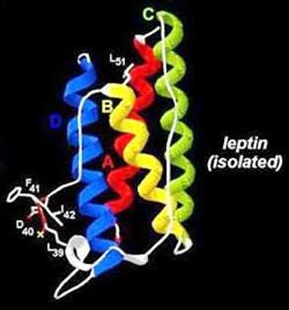 5. You have no energy or drive in your workouts and can't seem to get a good "pump". Or you just can't find the emotional renewal you're looking for (In other words, you're flat. NOT because your favorite reality T.V. star just got voted off so you had a bad workout. Ha!)
6. Your body temperature is always low or you're feeling the chills a lot (Cheating will heat you up in a healthy way by using the thermic effect of cheat food)
Reasons NOT to cheat are as follows:
1. You're bored with bland diet foods (Newsflash, it's a diet NOT the Food Network…if you want results, you have to make sacrifices)
2. You're stressed out and need an emotional food "high" (I think they call it "life" and last time I checked we're all going to deal with stress while we live it – so get used to it. Food can be like a drug, so don't let yourself get addicted or emotionally attached to it.)
3. You lack discipline (It's either the pain of discipline or the pain of regret. In other words, it's a reward – NOT an escape.)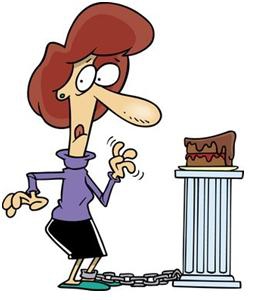 When you do cheat, don't go crazy and binge for hours on end. Keep your cheats to around 60 minutes, tops. This will be enough to get it out of your system and metabolically trigger what your body needs physically and mentally.
If you're doing an actual "cheat day", make sure you eat liberally throughout the day. Don't "save-up" calories for a couple big giant cheat meals either. Eat what you want, but do it frequently throughout the day instead of stuffing of yourself in one sitting.
Other cheat day tips and guidelines that will help you.
Try to avoid a lot of alcohol when cheating. This messes up the metabolic and hormonal effect you're trying to accomplish.
Try to avoid a lot of water intake 15 minutes before and 15 minutes after cheating. This will help with glycogen refilling. You don't have to be anal retentive about it, but just keep this in mind. Sipping and quenching your thirst is fine.
Try to avoid deep fried foods and high fructose corn syrup. Deep fried foods are basically void of any nutritional value and therefore don't provide any metabolic or hormonal benefits for the cheat. HFCS has been shown to block leptin levels. (Stick with starchy carbs like pasta, bread, rice, potatoes, etc. and dense sugars like cheesecake, homemade cookies, HFCS free ice cream…you get the idea here.)
Make sure to do some high volume resistance training on your cheat day and plan to train big body parts (chest, legs, back) the day after to maximize your new glycogen levels.
Plan for extra water the day after a cheat day. This will help get rid of the carb bloat from the prior day's cheat fest.
Just remember, for every gram of carb you take in your body holds about 3 grams of water. That's why you hear people always talking about "carb-bloat" the day after cheating. Water is great damage control to get you back on track.
Oh ya, make sure you have a bathroom near by. Your body will start spitting out water like you're a fire hose.
Hopefully this gives you some insight to why your cheat days may OR may not be working.
If you really want to stack the deck in your favor, there are some really cool advanced macro-patterning metabolic tricks you can use the day before and the day after a cheat day.
The most powerful trick is depleting or carbing down with specific macro-nutrients (foods) the day prior and the day following your Strategic Cheat.
The KEY word here is "strategic". Again, people will sometimes abuse a scientifically proven strategy like depleting and/or carbing down and sabotage all the benefits associated with cheating.
It's all about the strategy.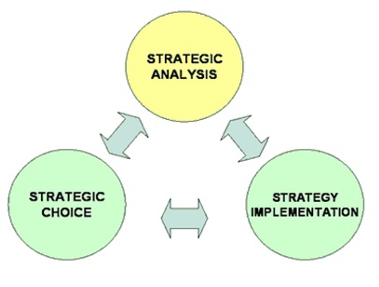 Before cheating you can specifically create the ultimate environment for a healthy food bender. After cheating, your metabolic pump is "primed" for super fat loss. You just gotta know what to do!
If you'd like to know exactly how these tactics work, just claim your FREE 3-Day Rapid Fat Loss Blueprint and you'll be off to the races!
Legitimately "Target" Stubborn Fat <=== Click here
Just leave a comment and hit the "like" button below and I'll be back tomorrow with a brand new scientifically proven interval trick that drastically accelerates your body's ability to burn fat when you exercise.
Stay fit and keep moving!
Your fat burning friend and coach,
Shaun