There is a term we often refer to in the on-line business world called the "magic time" that can be directly applied to your health and fitness plan for extraordinary results.
In the business world, we all have a time in our day when we're more creative, focused, and productive than any other time of day.
Once we identify it and ruthlessly protect it from the time vampires who try to suck it away from us, magical things happen.
The same is true for your body and health.
Once you identify the ONE time of the day where exercise will become a permanent part of your lifestyle, you need to do everything in your power to ruthlessly protect it.
This is your SWEET-SPOT of body transformation. 
It may seem obvious to many reading this, but without it you're toast.
All you need to do is follow these three simple steps 5-6 days of the week and a radical change in how you look and feel is virtually guaranteed.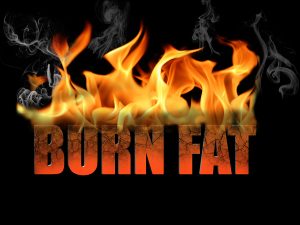 1: Schedule it DAILY.
Just like work. Just like family and kids. Just like anything in life.
It must be a scheduled block of time that you can protect and follow consistently day after day.
2: Know your plan – work your plan.
If you fail to plan, you plan to fail. Plan your workout (and nutrition plan) ahead of time.
Then do whatever it takes to get it done.
I recommend keeping an exercise log and food journal until the exercise and nutrition rituals have become part of who you are.
This will also help you identify holes and inconsistencies in your plan, while helping you build long term habits.
3: Relentlessly monitor rest periods and intensity.
If you're not using a timer or stopwatch… or you're not consistently monitoring your intensity… you could be wasting the time you're working so hard to protect. 
Your magic time should be priority number one, because it creates the most important thing of all:
CONSISTENCY.    
In closing for today, I'll share the hidden power of this philosophy with some words of wisdom from my great friend and coach, Craig Ballantyne:
"Identify your magic time. Work it. And guard it like my dog, Bally, guards his dinner dish. Don't let anyone else get their greedy lil' paws on your Magic Time. Take your Magic Time very, very seriously. Protect it ruthlessly and you will prosper."
——————
Protecting and guarding your magic time is the one thing that will not only change your body… it will carry over to help improve EVERY area of your life.
Five to six days of the week, I wake up at 6:30 am to exercise.
It's my health and fitness magic time.
And it's probably the #1 reason I've been able to stay under 10% body fat levels for the last 17 years straight.
It might not be sexy, but it works.
Simply put: your "magic time" is where a REAL body transformation is found.
Keep going strong.
Your friend and coach,
Shaun