Instantly Yield FASTER Results from Your Exercise Efforts…
Hey everybody! Hope you're awesome.
Today I have a short presentation, which shows you how to instantly yield FASTER results from your cardio and/or interval approach.
Simply put, this tried and true technique forces the release of massive amounts of free fatty acids into the bloodstream and melts them off through an advanced protocol that's scientifically proven.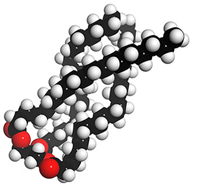 Additionally, did you know there are actually 3 DIFFERENT metabolic systems you can "access" with your cardio workouts to consistently overcome exercise adaptation?
Best of all, this unique approach will help you "target" lower belly fat (the muffin top, pooch or keg), lower back fat (saddle bags), and even hip and butt fat (the dreaded pear syndrome).
I'm sure you've heard by now (cuz it's all over the interweb) that 24/7 Fat Loss is officially "live", and when you grab it through the link below you'll also get my brand new Advanced Interval Sequencing™ guide, Plateau Busters for FREE!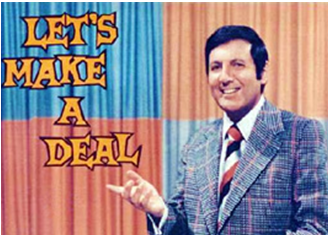 Yes…I'm trying to bribe you, but it's an ethical bribe loaded with value 🙂
24/7 Fat Loss + Plateau Busters <—- click here for the latest and greatest in fat burning science
Let's quickly touch on how my new Advanced Interval Sequencing™ is different and why it's something you don't want to miss out on.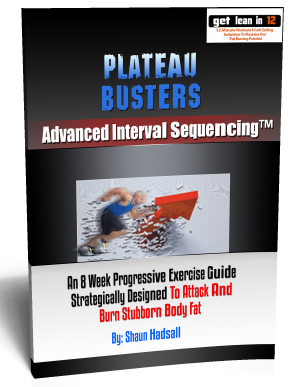 So here's the dealio…
Plateau Busters is an 8 Week Progressive Interval Sequencing™ Guide Strategically Designed To ATTACK and "Burn Off" Stubborn Body Fat.
How is this different?
Just take a look at what you'll get inside my new guide:
An introduction to the most advanced and powerful fat burning interval protocol on the planet: The Ultimate Cardio Sequence 2.0 (along with the original game changer – The Ultimate Cardio Sequence 1.0)
My Ab Targeted Cardio (ATC) workout (NEVER released to the public until now) which is strategically set up to increase blood flow so you can burn stubborn fat from the stomach area while working in synergy with Interval Sequencing™
24 workouts set up in a

specific order

to yield the fastest results possible from an 8 week interval program
24/7 Fat Loss + Plateau Busters (*FREE*) <——— click here
You'll also discover exactly how to access the 3 metabolic systems I touch on in today's video to overcome exercise adaptation (aka – the dreaded exercise and diet plateau).
I can assure you; this is unlike any type of interval training you've ever tried before.
The final result after 8 weeks: Defined upper (and even lower) abs and a lean toned stomach. I've been using this strategy with my local clients here in Michigan and the results are blowing people away.
So right now you can get your hands on Advanced Interval Sequencing™ for FREE when you grab 24/7 Fat Loss risk free through this link:
24/7 Fat Loss + Plateau Busters <——– huge value – click here
Just forward your receipt to support [at] getleanin12.com and we'll instantly "hook you up".
And "hey" – if you decide 24/7 Fat Loss is NOT for you, THAT'S cool too!
At least watch today's video and share it with everybody if you "like" it and I'll be back in a few days with more details on this sneaky approach.
Enjoy,
Shaun
P.S. I'm pretty damn proud of this new guide and a LOT of research and real world in-the-trenches application went into creating it for you…so do yourself a favor this holiday season –
KEEP the weight off.
24/7 Fat Loss + Plateau Busters <——– Burn de stubborn fat!