Introducing…The Creatine Phosphate System
In Part I & II of this series on Advanced Interval Sequencing™, I introduced you to 2 systems that actually "feed" each other to enhance the fat burning effects of your cardio workouts.
First, I talked about why you NEED slow boring cardio at least one time per week. We call this sequence the aerobic/endurance A/E (aka – steady state) system.
Second, I revealed the system that most people totally ignore – the Threshold system, which is responsible for preventing "adaptation" or plateaus.
Today I'm back with Part 3, the creatine phosphate system, which ties it all together and can literally explode your results – when it's applied properly.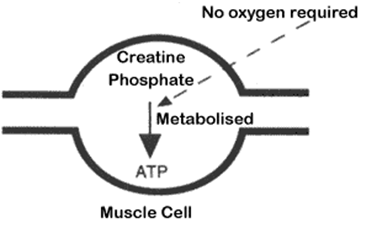 This sequence reveals an approach that is FAR superior than traditional interval training, but very few understand how to "access" the hormonal benefits of this system properly.
This is the second anaerobic energy system and it fuels maximum and near-maximum efforts such as sprints or metabolic bursts.
Only tiny amounts of creatine phosphate are stored in the muscles, so this energy system cannot support efforts lasting much longer than 10 to 30 seconds.
This type of intensity and workout tends to burn more calories per minute than all workouts of lesser intensity. As you probably already know, they also keep the body's metabolic rate elevated for hours after the workout.
Aerobic and threshold exercise can cause a similar "after burn" effect, but it is not as pronounced.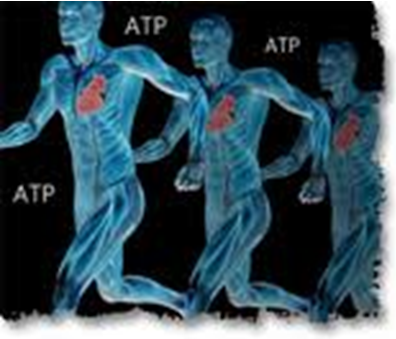 However, this does not mean you should do only sprint-intensity cardio workouts if your goal is weight loss and you have limited time to work out. Bursting and sprint workouts are too stressful to perform more than two to three times a week, and remember, they're only effective when they build on an aerobic foundation.
Sprinting or bursting workouts are also an excellent supplement to strength training because they condition the same energy system and develop the same muscle fibers.
After some practice, you can put a greater emphasis on this type of training – but you must "build" up to it.
Just click the play button above and I reveal ALL the details about how this works and how you can use it to save time and TRIPLE your fat loss.
There are a few BIG lessons you'll discover about your long term fat loss in today's video.
Yes – it's THAT important.
Now that we've covered all 3 Advanced Interval Sequencing™ systems, here's how you can turn this philosophy and approach into a "lifestyle" so your results are actually guaranteed.
Just click the link below and grab your risk free hard copy DVDs of the newly released 24/7 Fat Loss system from my friends Joel Marion and Craig Ballantyne.
As soon as you place your order, just send your receipt to support (at) get leanin12.com and we'll instantly "hook you up" with my FREE bonus:
Advanced Interval Sequencing™ Guide – PLATEAU BUSTERS.
==> 24/7 Fat Loss Hard Copy DVDs + PLATEAU BUSTERS (Free) <== 2 day sale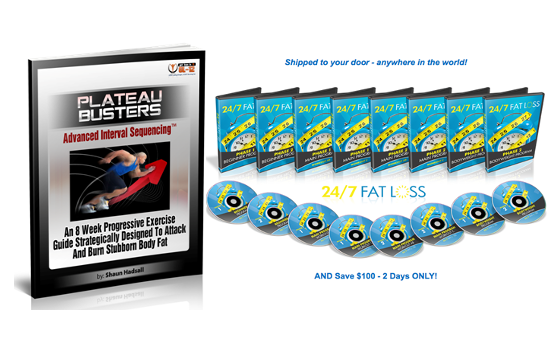 ==> 24/7 Fat Loss Hard Copy DVDs + PLATEAU BUSTERS (Free) <== TWO days only