Assumptions…Never make them!
A bear was walking across the Rainbow Bridge that you'll see below, when two cars crossing paths scared the bear into jumping over the edge of the bridge.
Somehow the bear caught the ledge and was able to pull itself to safety.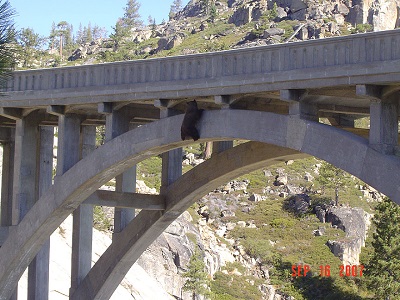 Authorities decided that nothing could be done to help that night, so they returned Sunday morning to find the bear sound asleep on the ledge.
Pretty hilarious, as you'll see below.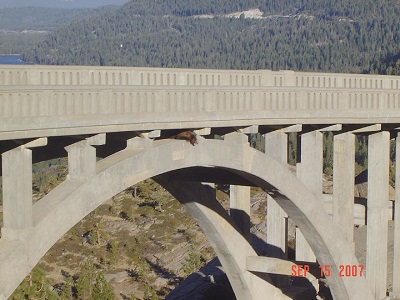 After securing a net under the bridge, the bear was tranquilized, fell into the net, lowered, then woke up and walked out of the net…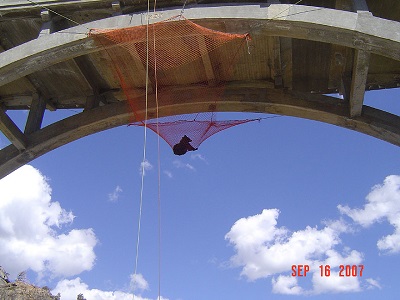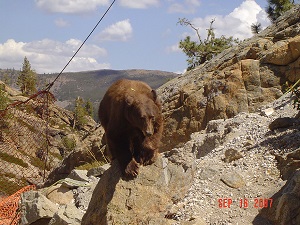 This old bear accidentally made a wrong move and found himself hanging by his nails.
Yet, somehow he was able to pull himself up onto the ledge  where he saw he was in a VERY bad spot.
So what did he do?
Instead of "reacting" to the situation emotionally and irrationally, he slept on it.

The moral of the story is that when confronted with a bad situation, sometimes the best solution is to WAIT.
But most of us, including me, do the EXACT OPPOSITE.
We react emotionally, then turn around and do and say things we regret, and take things completely out of context (we make assumptions).
And then the situation just gets worse because what you focus on expands.
This type of behavior is a result of TWO THINGS THAT YOU MUST LEARN TO AVOID to stay happy and healthy.
1: Making irrational assumptions about a sticky situation…
2: Taking things personal when we shouldn't…
I can't tell you how many times I have made assumptions only to find out, AFTER waiting, that I wasted all kinds of time and energy because my worry or concern was unfounded.
We've all done it at one time or another.
Or when we find ourselves in a bad situation and we automatically "think" we're being personally attacked, so we take it personal.
I've found through my journey that MOST of the time it's about them, not YOU and they're taking their insecurities or inadequacies out on you.
But our human nature takes over, we take it personal and let them cast a spell on us. Then we hold onto their "junk",which causes us to build up resentment.
Always remember…
Holding onto resentment is like drinking somebody else's poison and waiting for THEM to die.  Not fun.
So one, NEVER make assumptions…
And two, NEVER take things personal…
It's a waste of precious time and energy.  
Instead, learn from the bear above and sleep on it.
All he did was take a nap and sure enough, God took care of the situation while he was asleep. Lol.
Ok, I know it's not that easy but you get the point.
Many times if you just sleep on it, or wait 24 to 48 hours BEFORE you do or say anything, you'll wake up with a totally new perspective on the situation.
Then you can take all the physical and mental energy that you've saved up and go use it towards something productive like your exercise and nutrition plan.
🙂
Your friend and coach,
Shaun "never make assumptions" Hadsall