A Secret Code Of Conduct That Can Transform Your Life
I'll be right up front and let you know that today's post has NOTHING to do with fat loss. However, it can indirectly have a HUGE impact your ability to follow through with your fat loss goals. With that said, let's dig in.
I'm usually a super positive person, but I'll be the first one to admit it's not always easy. In fact, sometimes it's down right impossible. After all, we're surrounded with constant negativity from the media and other people.
In order to maintain a PMA (Positive Mental Attitude) and overcome the dread P.L.O.M. (Poor Little Ole' Me!) disease, you have to work at it – hard.
Simply put, if you don't work hard on keeping your head in the right spot, it WILL end up in the wrong spot…and before you know it, so will your body and the rest of your life.
Is your head in the right spot? (I just couldn't help myself with this pic…)
Here's a short list of what Karen and I try to do weekly in order to keep our minds in check:

Read books
Meditate
Exercise
Eat right (well we try to most of the time;-) )
Watch inspiring movies
Avoid the news channels (yes it's important to know what's going on, but try this and just watch what happens)
Go to church
Attend weekly support groups with like minded people
Review our dreams, goals, and aspirations
Have a weekly date night
Help other people
Spend quality time with our kids and family
I guess I could keep going, but you get the idea.
It's easy to talk about, but when stress kicks in and wreaks havoc on our lives, all of a sudden these things are forgotten. As my dad always says: "NOT good".
Here are 4 super simple agreements and a secret code of conduct you can use to keep your head (and your life) in the right spot. It's actually quoted directly from an awesome little NY York Times Best Selling Book called: "The Four Agreements" by: Don Miguel Ruiz.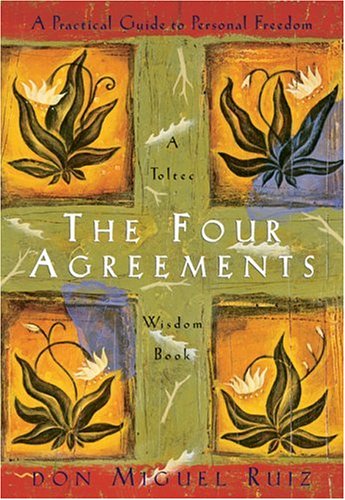 What are they?
The First Agreement: Be Impeccable with Your Word
The Second Agreement: Don't Take ANYTHING Personally
The Third Agreement: Don't Make Assumptions (Ass-U-Me spells assume…ha)
The Fourth Agreement: Always Do Your Best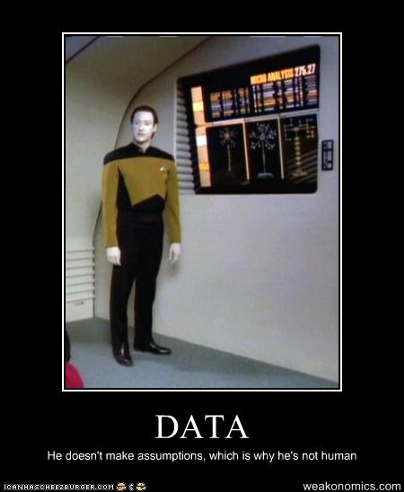 Don teaches us that everything we do in life is based on the agreements we have made – agreements with ourselves, with other people, with society, even with God. But the most important agreements are the ones we make with ourselves.
We tell ourselves who we are, how to behave, what is possible, and what is impossible. If we really want to live a fulfilling life, we have to find the courage to break the agreements that limit us, and choose new agreements based on the right belief systems.
I wanted to share this with you because I just re-read this book for the second time and realized that I have been breaking these 4 agreements with myself lately.
As a result I was literally casting a spell on myself and letting the dreaded PLOM disease creep back into my head. It can happen fast.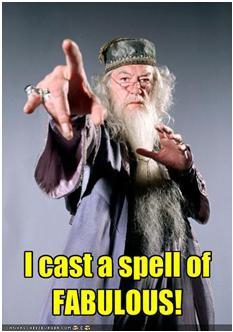 So the next time somebody says or does something and you take it personal, try not to. Chances are it's not even about you. Most of the time it's about them, and they're taking their insecurities out on you. But our human nature takes over and we take it personal and let them cast a spell on us. And usually the spell is not fabulous! When we take things personal we hold onto other people's poison.
Or you make an assumption about somebody or something…try to blow it off. Most of the time, it's probably not even close to being reality. I can't tell you how many times Karen and I have made an assumption only to find out later that we wasted all kinds of time and energy because our worry or concern was unfounded.
OR you break your own self-promises and don't keep your word, try to make up for it. We're usually just lying to ourselves too. I do it, you do it, we all do it.
Or you give up before the finish line and don't do your best…recommit to do your best. And don't quit starting over and recommitting. Remember, the more times you fail…the closer you are to success.
It's a lot easier said than done, but it's worth the fight!
Your friend,
Shaun
P.S. All next week we'll be posting exercise videos that introduce you to a brand new way of burning fat with something called R-Quattro and S-Progression technology. I've been testing this new approach and your body fat doesn't even stand a chance.
Best of all, it requires only three 30 to 50 minute workouts a week! We also have a special surprise for you on Monday about the launch of this new program. I honestly haven't been this excited about a new exercise regimen in a LONG time, so I can't wait to share the details with you. Keep your eyes out for an email from us on Monday. Until then keep moving, hit the "like" button below, and have a great day!