Movies can be a wonderful source of motivation. They can help you change your negative, defeated mindset quickly into a more positive and inspired one. If a movie is able to jump start your nutritional, exercise or motivational goals then it is worth the "couch time." Movies can also help you apply changes that you need in real life.  Next time you feel like you need encouragement over anything going on in your life, find a movie that will speak to your heart. The list of inspirational movies is endless, the following are just a few examples: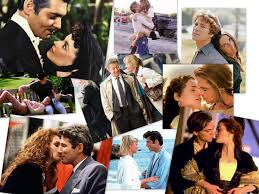 Healthy Mind-Set Movies
Pursuit of Happyness: Will Smith stars in this epic movie based on a man who's been homeless for almost a year. No matter what obstacle comes along, Chris Gardner (Smith) keeps pursuing a better life for himself and his son. Persistence is what this movie is about.
Pay it Forward: A seventh grader is challenged by his teacher to come up with an idea to improve his world. When some one does him a favor he pays it forward not backward.  He asks that any favors he does for anyone that they in turn pay it forward to three others. Message: Don't give up helping others.
It's a Wonderful Life: Who hasn't seen this heart warming classic?  Probably known as one of the best movies of all time. (When things fall apart for George Baily, (Jimmy Stewart) his guardian angel inspires him by showing him what it would be like if he had never been born.  What a powerful message: we are ALL important.
Dead Poets Society
An English teacher (Robin Williams)  inspires his students to "seize the day" against all odds. This unconventional teacher encourages his students to see life differently by questioning authority. Main message: go on your own path, stop trying to fit in.
[pro_ad_display_adzone id="8825″]

Physical fitness Movies
Probably the most inspirational movie for runners is Chariots of Fire. The story is about two athletes who led the British to victory in the 1924 Olympics. One a Christian and the other one is Jewish.  The story about how they held to their faiths in times of trouble and how one would not compromise his standards and the other one would for fame and glory.
Rudy: Against all odds this young man named Rudy desires more than anything to play football at Notre Dame. He didn't have the scores nor the athletic ability to get in. That didn't stop him.
Hoosiers: A failed college coach (gene Hackman) get hired to coach a basketball team in an Indiana town. In the face of community criticism, he overcomes his struggles.
Rocky: Oscar winning firm of 1978 with Sylvester Stallone. One of the most inspiring movies for working out of any movie out there.
Nutritional Movies
Forks over Knives is about getting more vegetables in your meals. It encourages you to make veggies your comfort foods.
Fed UP
The 1980s was all about not eating FAT. So food manufacturers added sugar to enhance flavors thinking there would be no problem. Fast forward 30 years and we have more health related problems to that decision than anything else.
Super Size Me: This documentary  has a cult following. Morgan Spurlock takes on the challenge of eating nothing but McDonalds for 30 days (to his detriment). Spoiler alert: it did not end well for him.
Leave us a comment on your most inspirational movie (and why).
Shaun