The 3 Levels of Fat Loss…
How do you get your Fat Loss groove on?
Let's face it. When it comes to fat loss (and life) we're ALL wired differently. Some of us like to move fast…and some of us prefer to move slow and steady.
Some people are outgoing and extraverted, while talking to others is like pushing a rope. The same holds true for fat loss. There's no right or wrong, just differences.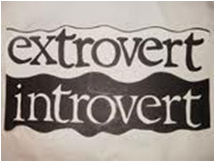 Today I'm going to break down the 3 levels (or categories) of fat loss and fitness that every one of us falls under to help you be ready for summer this year.
Before I break it down for you, I wanted to share something really cool that my wife and I did this weekend. We planted a killer garden with over 140 plants and herbs. I got my arss kicked hauling over 5 yards of top soil (ummmmmm that's a LOT of dirt!).
I actually burned over 1,000 calories on Saturday from all the wheel barrels of top soil and shoveling. Yes, I wore a heart rate monitor…and YES, I'm weird like that! 🙂
Here's a pic Karen took of me with the finished product in our back yard.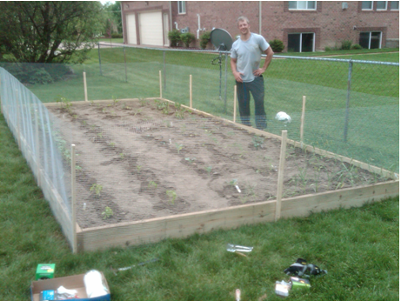 We planted tons of tomatoes, green bean, peppers, broccoli, cauliflower, cucumbers, eggplant, radishes, strawberries, and even some garlic, mint, and basal.
Pretty cool eh?
In today's day and age, I think this is one of the most important things we can do for self-reliance. The world is changing fast and so is our food supply. This is just one of many great ways to battle inflation and be more healthy at the same time.
Plus, it was an awesome workout. We knocked this out in only 2 days because I like to move FAST.
Speaking of fast, when it comes to fat loss we all move at different speeds.
Many folks like to move slow and steady, like a Hedgehog. Side note: Hedgehog was my nickname in high school. NO – not because I was slow…although some family members may argue this point haha…
It was because I was like the 1st guy ever in my town (Birch Run, Michigan aka Hillbilly Central) to have a spiked up hairdo just like Billy Idol or a Hedgehog. This didn't seem to mesh to well with Tractors, Corn Fields, Cowboy Boots and Country Music!
As you can probably imagine, with a haircut like this, a skateboard, and thrash music, I stuck out like a sore thumb.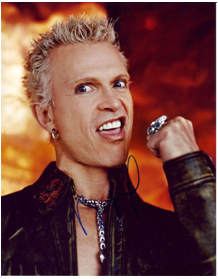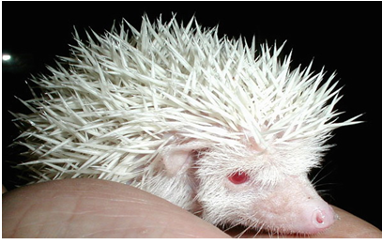 Ok, back to the subject at hand…like I said, some people like to move slow and steady like a hedgehog. Even though hedgehogs typically move slowly, they're very predictable in their behavior.
In other words, they might be slow but they get the job done. If this is you then Great Job! You're a finisher and that deserves some recognition. Congrats.
There's absolutely nothing wrong with being a "Steady Eddy".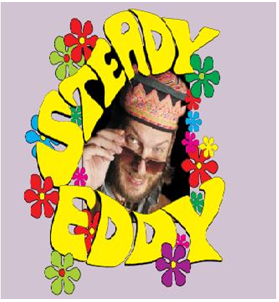 The 2nd level is maintenance or what I like to call the "Diet Break".
Karen and I will intentionally use this category during the holidays or on vacations. In other words, we're not really following a structured plan, but we go out of our way to exercise and make healthy choices so we don't put on a bunch of ugly fat.
This particular level is a lot like a turtle. Turtles maintain very slow speeds, but in order to make progress they still have to stick their neck out.
Are you in turtle mode? If so, that's fine but you should probably ask yourself if you're really ready for summer.
The 3rd and final level is appropriately labeled the Gazelle.
This is definitely the fastest and most aggressive way to burn fat and get fit.
Gazelles move with short bursts of high speed and focus. They are also very lean animals.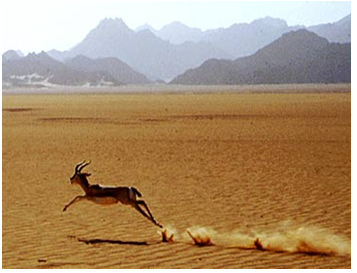 This is the category Karen and I fall under 90% of the time. We make a consistent effort to live like fat burning gazelles. We definitely have our Hedgehog and Turtle moments, but the majority of the time we use an aggressive approach that gets the job done as fast as possible.
It's also a strange and powerful phenomenon, but the universe loves speed.
In other words, when you decide to be aggressive with your fat loss, you'll be handsomely rewarded in every other area of your life at the same exact time. It's just a universal law and it will never change. When you give out the energy to be fit, the universe will give you that energy back ten fold.
Some call it luck, some call it "the Secret", and others call it the Law of Attraction. Call it whatever you want, it's 100% true and it will never change.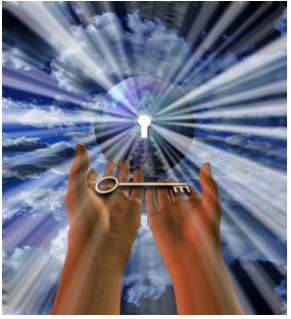 The harder you work, the luckier you'll get. The more you give, the more you get. Good or bad.
If you fall under this category (or you want to), then you're a perfect candidate for losing up to 25 pounds in 25 days with my buddy Joel Marion's Xtreme Fat Loss Diet 2.0.
Here's the official "invitation only" launch pre-sale link where you can get $30 OFF with this behind-closed-doors pre-sale invitation.
Click Here ==> How You Can Lose Up To 25 Pounds In Only 25 Days <== Get your summer body groove on here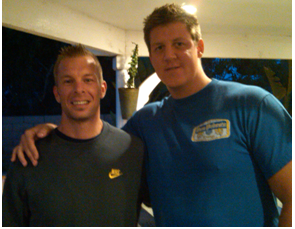 This is the same exact approach I used to stay super lean for the entire summer last year (2010) because I was able to have a Cheat Day every FIFTH day. Gotta love the strategy.
Sooooo which category do you fall under?
Are you a Hedgehog, a Turtle, or a Gazelle? Or maybe you're a hybrid like Karen and I?
Just leave a comment and let us know what animal you live your life as. Also make sure you hit "like" if you enjoyed this and pass it along to your friends and family.
We'll be back tomorrow with more Xtreme Summer Fat Burning Strategies.
Your coach,
Shaun
(aka Shredded Shaun the "Hillbilly" from the backwoods of Birch Run, Michigan)