Typically when talking about reducing stress in our lives, we focus on physical aspects like intense exercise, scheduling regular massages, or even acupuncture.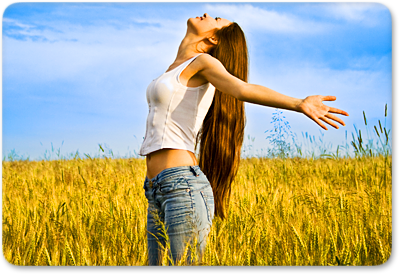 Even though Karen and I believe in these stress-banishing techniques and personally use the first two on a regular basis to help reduce stress in our lives, many times it's the emotional stress that's the root cause.
Here are 3 rare but extremely effective methods Karen and I personally use to banish emotional (as well as physical) stress in our lives.
Stress Banisher #1: Forgiveness
Studies show that people who forgive are happier and healthier than those who hold onto resentment and anger.
STUDY #1: Showed that forgiveness improves cardiovascular and nervous system function. ("Campaign for Forgiveness Research" 2006)
STUDY #2: Showed forgiving people suffer from LESS illness while people who hold onto resentment have more health problems. (University of Wisconsin)
STUDY #3: Showed that people who are taught how to forgive become LESS angry, feel LESS hurt, are MORE optimistic.
Additionally, people who become more forgiving are more compassionate, self-confident, and they also experience—you guessed it—LESS stress. (Stanford University)
Want LESS stress in your life?
FORGIVE those who have wronged you and reconcile with those you have wronged.
Stress Banisher #2: Gratitude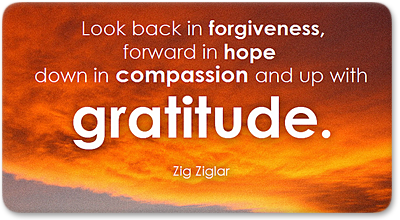 STUDY #4: A 2003 study found that keeping a daily gratitude journal led to an increased sense of well-being, better sleep, more willingness to accept change, and even helped lower symptoms of pain1.
STUDY #5: A 2008 study on subjects who were grateful found that they were influencing their hypothalamus, which can improve sleep, reduce cravings, control appetite, and even banish stress2.[pro_ad_display_adzone id="8825″]
The act of being grateful has also been shown to make your brain release more of the neurotransmitter dopamine…
This is the "happy hormone" that is also responsible for the creation of new learning pathways.
That's right.
Studies show that gratitude could just be the equivalent to the ultimate magic pill for 'happiness' and stress reduction.
Stress Banisher #3: Wholetones
Wholetones is an amazing collection of healing musical frequencies that we've recently fallen in love with.
Over the last 6 months we've been using the healing musical tones of Wholetones to increase the focus and productivity in our lives—while helping relax during stressful situations and even sleep better at night.
(I'm rocking it out to "The Majestic" right now as I'm writing this and I'm LOVING it!)
It's truly the most beautiful music we've ever heard.
You can listen to some free samples at this link below.
Just scroll down the page and you'll see 7 different variations you can listen to:
Doctors, chiropractors, massage therapists and other natural healers are ecstatic about Wholetones because it's so simple, yet effective.
And the cool thing is, anyone can use it, simply by pushing the play button.
We truly believe the world would be a better place if everybody used this:
Breakthrough Technology Permanently BANISHES Stress from Your Life
And no matter what: NEVER forget how important it is for your health to be able to freely forgive and be grateful…
It's another secret of the journey.
Your friends and coaches,
Shaun and Karen
References:
(1) Counting Blessings Versus Burdens: An Experimental Investigation of Gratitude and Subjective Well-Being in Daily Life, Emons and McCullough (2003)
(2) The Neural Basis of Human Social Values: Evidence from Functional MRI, Zahn et al (2008)