First the distressing news: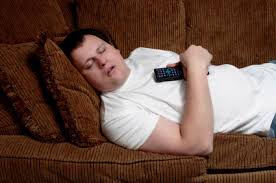 After just two weeks of not exercising (called detraining) your cardiovascular system starts to drop dramatically, your lean muscle disappears, your body goes back to using carbs for energy instead of fat and worst of all, you reduce insulin sensitivity.1
Do not confuse planned rests with skipping 2 weeks of working out. They are not the same.
You should program 2-3 days of rest during your workout week. Your body requires it.  But to take a 2 week vacation from exercising will have more negative effects than you can imagine.
The general rule is that it takes twice as long to get back into shape as the time you've taken to vacation from working out.
In other words, a two week hiatus, requires 4 weeks to get back into shape.
Within that 2 weeks off, your VO2 max dropped by 7% and all the blood enzymes that help your endurance dropped by a whopping 50%. VO2 max is how much oxygen your body takes up while exercising.  VO2 (or oxygen consumption) is a measure of the volume of oxygen that is used by your body to convert the energy from the food you eat into the energy to maintain your metabolism.
A study found that, compared to those who vigorously exercised daily , sedentary people had a 6 times greater risk of dying from heart disease over the course of 15 years.2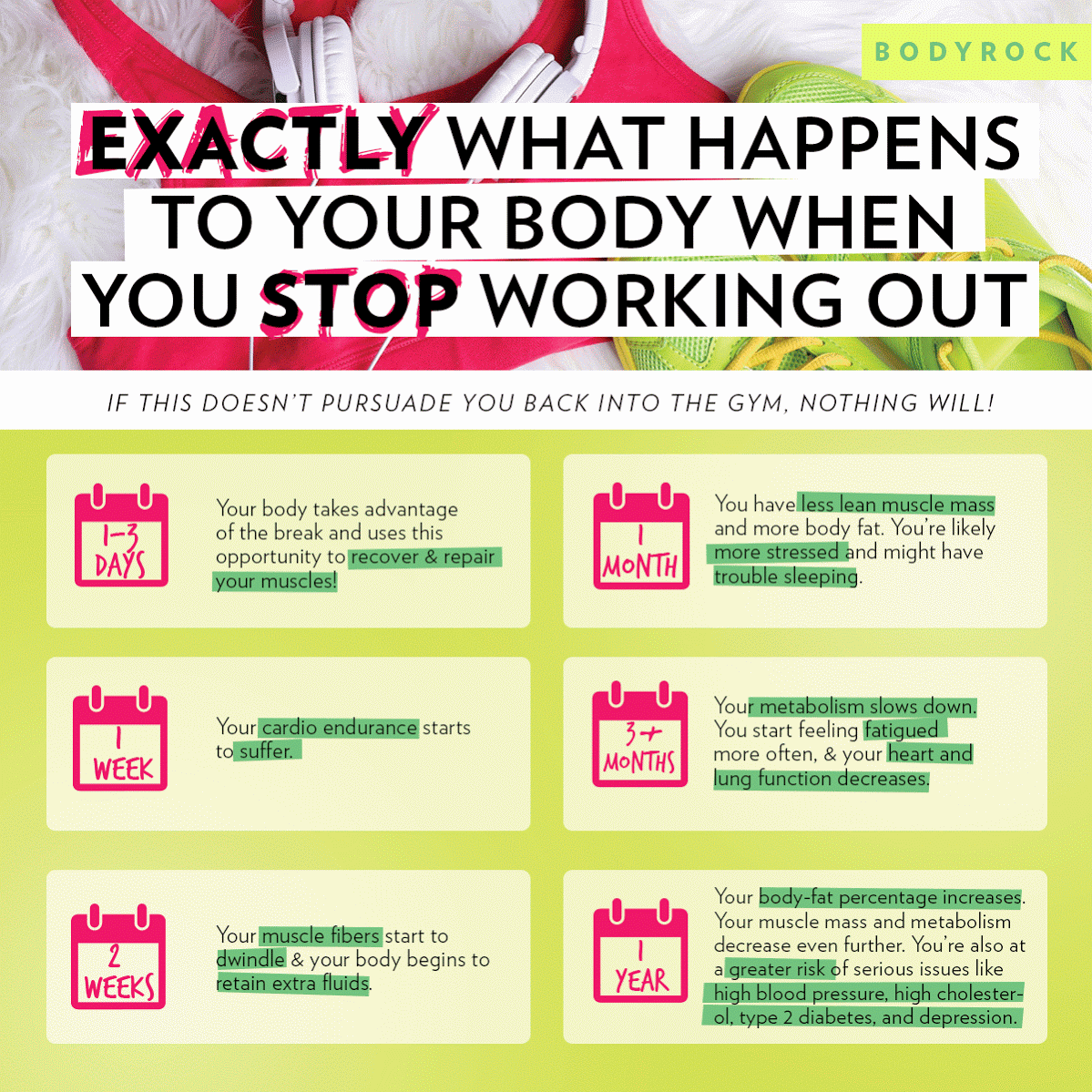 [pro_ad_display_adzone id="8825″]
Now detraining in "fit" athletes does not happen as quickly and beginners. One study looked at well-conditioned athletes who had been training regularly for a year. They then stopped exercise entirely. After three months, researchers found that the athletes lost about half of their aerobic conditioning.

But if you are a beginner the news is quite different.  By 8 weeks you've lost all fitness levels gained by exercising. It is essentially like starting all over again.
But here's the great news….
Exercise has an inherent mood-elevating aspect. When you consistently exercise your dopamine/serotonin (happy hormones) levels are high. Exercise also suppresses chemicals that would make you depressed.  So if you find that you've been irritable lately, and can't trace it back to anything, figure out how long you've been skipping the gym or the track.
If you can't find sufficient motivation to keep exercising, just remember that skipping your workouts affects a lot more than you think.
This makes exercise itself an intrinsic motivator. Why put your psychology in a depressed state on purpose? Just keep getting in your workouts. 🙂
Shaun "Keep On Moving" Hadsall