Walking Lowers Deadly After-Meal Blood Sugar!
With over 26 million Americans suffering from diabetes, high blood sugar is fast becoming the leading cause of obesity and belly fat across the globe.
In fact, according to the Centers for Disease Control, more than a third of the general public is now "pre" diabetic.
One of the easiest ways to prevent yourself from becoming one of these statistics, while helping you STOP fat storage, is to learn how to "suppress" after-meal surges in blood
sugar.
These after-meal spikes in glucose put your body at risk for all kinds of health problems because they inflict silent damage to your cells.
Plus, over time they can cause insulin resistance and make you fat.
The good news is there is an easy trick you can use after meals to prevent all this nonsense from happening to your body…or at the very least, minimize your risk.
All you have to do is listen to what Captain Barbossa from Pirates of the Caribbean told his cursed pirates to do…
"Take a Walk!"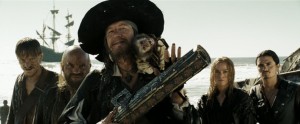 Walking after meals for 10 to 20 minutes (or longer) is an excellent way to bring blood sugar back to normal levels as fast as possible.
You'll also accelerate the speed of digestion while you start "burning off" some of the food you just ate, which can prevent fat-spillover (i.e. storage).
I'll be the first one to admit I've never been a fan of walking to lose weight or try to burn more fat.
The intensity is so low.
All you're really burning is a small amount of calories, NOT fat.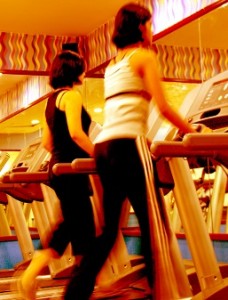 So without some type of resistance training or high intensity cardio added in, I always thought walking was a waste of time.
But I was wrong – again. 🙂
Over the last few years of learning more and more about the human body, certain hormones, and even our nervous systems, I've discovered how walking can even help with
fat-loss.
Walking can reduce inflammation, improve digestion, prevent injury, increase our immune response – and help us sleep better.
Studies are now showing that brisk walking can even help the elderly live longer and ward off dementia and Alzheimer's.
But there are 3 MORE specific times you can use walking to get all the benefits from above.
And believe it or not, when you time your walking the RIGHT way, it can even help burn off "stubborn" pockets of fat and even nasty pouches of cellulite.
I'll be back tomorrow to reveal all 3 of these simple walking tricks.
In the meantime, make SURE you check out this brand new article from my good friend and "Nutrition Nerd," Nicky P if  you haven't done so already.
He uncovers 3 food industry SCAMS…
…Including the #1 WORST ingredient that's "hidden" in almost all the health foods we eat:
==> #1 "health" food ingredient that's killing you AND making you fat
Talk soon,
Shaun
Please share or "like" us
PS – Here are some of the foods you'll find it in…
– pizza and pie crust
– granola bars
– nut butters
– anything from a bag or a box
– almost every cheat food
– fast food milkshakes
– cookies
– donuts (sorry Homer!)
– some frappincino style coffees
– and worse, so many of your children's foods!
Discover this dangerous ingredient here <<<<<==
Please beware this TOXIC AVENGER!