What is the World's EASIEST exercise to target stubborn fat?
It's Walking!
You have 3 opportunities to WALK for maximum fat burning.
1. Before bed or after meals:  (This is a GOOD time to walk.)
Walking before bed stimulates the para-sympathetic nervous system and gets you ready for a good night of sound sleeping.
After meals your body 's insulin levels have risen and those levels need to come back down. Walking will drop this hormone's levels to keep you out of fat-storing mode.
2. After High Intensity Intervals (Hiits or Metabolic Bursting (This is a BETTER time to walk)
After high intensity exercises there are free fatty acids circulating around in your bloodstream. These fatty acids could potentially go back into fat cells. (This is called re-esterification). But when you walk right after an intense workout, you burn these fatty acids off. It's also a great way to settle your heart rate back down to normal levels.
[pro_ad_display_adzone id="8825″]
3. Walk in-between Hiits for 2 or 3 minutes…(This is the BEST time to walk)…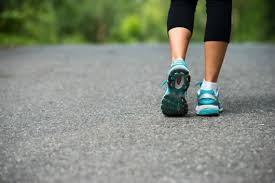 How does this work?
So let's say you've done 4 minutes if Hiits (ex. tabatas),  take a 2-3 minute brisk walk before your next set of 4 minute intervals. Continue doing this until you have completed all your intervals.
What does this do? It further breaks apart these fatty acids that could "re-esterify" (or go back into fat pockets elsewhere on your body).
When you are ready to try the Easiest Exercise to Target Stubborn Fat, just remember to use one of the 3 times shown above and watch the Boost in your results. 
So Keep Walking! 😉
Shaun