Rep Ranges: Lower Reps? Higher Reps? What's "Perfect"?
I'm sure you've heard fitness experts or trainers talk about how lower rep ranges
will bulk you up and higher reps will help tone up and burn more fat?
Well, they're wrong.
Keep in mind, I'm not poking fun at this advice. I'm sure the thousands of
people in the fitness industry who recommend this approach have great intentions…
But here's the real truth:
There are specific rep ranges that you must be consistently using in
every resistance training workout if you want to trigger fat-loss and
achieve the lean-toned fitness model look.
So in today's VIP article below I'm going to give you the exact rep-ranges
"quick fix" you need to use – starting immediately –
if you want to achieve rapid fat loss from resistance training.
Additionally, using this approach is the only way you'll visually see
a dramatic difference in the way your body transforms when you lift weights.

So What are Perfect Rep-Ranges?
The PERFECT Rep-Ranges to Use for Rapid Fat-Loss
One of the most essential components for continuous progress and
rapid fat-loss when training with weights is using proper rep ranges.
In fact, every time I work with newbies I realize how many thousands
of people have been misinformed and neglect to monitor proper rep ranges
consistently.
There are several myths that come along with this.
1.    Lower rep ranges make you bulky
2.    Lower rep ranges are only for bodybuilders and power lifters
3.    Lower rep ranges will make your butt and legs bigger
4.    Lower rep ranges cause injury or can damage joints
5.    Lower rep ranges will make you less flexible
6.    Higher rep ranges get you more tone
7.    Higher rep ranges will burn more fat
8.    Higher rep ranges burn more calories
9.    Higher rep ranges prevent you from getting big muscles
Lies, lies, lies. IT'S ALL LIES. Lol…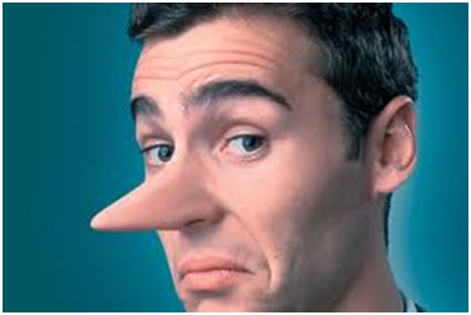 Seriously, even if you're a female, you NEED to be working your
muscles in ALL rep ranges to keep your body from adapting
and make sure you're stimulating both fast and slow twitch
muscles fibers.
So first, let's quickly look at both types of muscle fibers so you can understand
why training across a wide variety of rep ranges is so important. Then I'll give
you a couple simple rules to follow so you can make this work properly on your body.
First up; fast twitch.
•    The masses ignore fast twitch fibers because in order to be stimulated they
need lower reps with heavier weights. Usually in the 4 to 8 range. A lot of studies
indicate 8 reps being the "sweet spot".
•    Fast twitch fibers help us develop more strength and size and can handle
higher tensions. This is a clear indication that if we want to look "more fit"
we have to be training in this rep range.
Additionally, if you want more muscle tone in any given area – or you want
to look firmer, stronger, curvier or even more muscular (for some of the
men out there) you should be using some heavier sets with lower reps.
•    Fast twitch fibers also fatigue much faster than slow twitch, but they have
more creatine phosphate, which helps with short hard burst of energy
(i.e. Lower reps with heavier weights and other things like sprinting or bursting). Important stuff.
•    They contain fewer mitochondria (power house of the fat cell) than fast twitch.
•    They can contract at 2-3 times the rate of slow twitch.
•    They use both oxidative and anaerobic metabolism, which indicates we need to USE these muscles if we want to burn more fat.
Next up, slow twitch muscle fibers.
•    Slow twitch muscle fibers are stimulated by a higher number of reps because they naturally have more endurance and produce more ATP, which is our primary energy system.
(BTW…fast twitch fibers split ATP at a much slower rate)
•    They utilize glycogen (stored energy) a lot more efficiently than fast twitch fibers.
This explains why they have a lot more endurance as well.
In other words, slow twitch fibers fatigue at a much slower rate because they
contain more energy both through ATP production and the amount of glycogen
they can hold and therefore use.
•    They also contain a much higher number of mitochondria (again the power house of the fat cell)
This is why people think that higher reps = toning.
But there's a lot more to it than just "upping" your reps or training with "lighter" weights. More on this in a second.
Ok, I know that was a lot to chew off.
To simplify it for you; just make sure you're training in a wide variety of rep ranges by using these simple rules.
Simple Rules You Can Follow to

FIX

What's Broken with Your Rep-Ranges
To maximize fat loss, you must combine sets that juggle between:
•    5 to 8 reps
•    10 to 12 reps
•    15 or more
For example, if you decide to do nine sets for a given body part it would look kinda like this:
•    First 3 sets – perform 5 to 8 reps – go as heavy as you can but don't sacrifice proper form
•    Second 3 sets – perform 10 to 12 reps – use moderately heavy weight so you're near failure (where you can't do another rep with proper form) by the time you hit 10 to 12 reps
•    Third 3 sets – perform 15+ reps – use lighter weight, but still make sure you're near failure between 15 and 20 reps
Take Home Lessons From Yesterday & Today
1.    Make sure you're lifting heavy enough. Every time you perform a set, make a conscious effort to go five or ten pounds heavier than normal.
2.    Make sure you stagger your rep ranges. Perform a wide variety of rep ranges for each muscle group on a weekly and/or monthly basis.
Remember, BOTH of these strategies will help you achieve the lean, desirable "Fitness Model" look and burn more belly fat WITHOUT the bulk.
So there you have it…a complete crash course on how to fix what's broken with your rep ranges.
There's no doubt that these strategies will require effort and some discipline, but that's what this stuff is all about. After all, God can move mountains, but we gotta bring our shovel.
But I need you to believe you can do it. And trust me, I have faith that you CAN do this!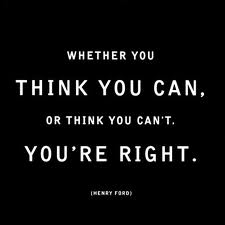 This has always been one of my favorite quotes.
SO true. Thanks Henry Ford.
If you'd like to know exactly how you can "trigger" your body to burn
fat FIRST in every time you workout, just check out the Brand New
ICRT™ method (woooooowwwww. It's even trademarked 🙂 from my
buddy Jason Klein.
Jason is a member of my Fitness Mastermind, and I've watched him
work on this system for over a year now, and he's finally perfected it:
==> Brand New 15 Minute ICRT™ Body Method (Advanced Fat Loss)
Have an awesome day,
Shaun "stagger your rep ranges" Hadsall