P90X?
Before I give you my honest opinion about P90X, I want to start out by saying it's definitely a whole lot better than doing a bunch of steady state cardio week after week.
Even though I received a little backlash about the study I sent out yesterday proving chronic-steady state cardio can damage your heart…
If you perform small amounts of lower intensity cardio at the 2 times below, you'll increase fat burning without damaging your heart or hitting a plateaus like so many other folks to.
The first best time to do steady state cardio, is directly after ANY type of high intensity weights or bodyweight training.
Basically glycogen (energy inside your muscles and liver) will be very depleted after this type of exercise, so it's a great time to access fat as fuel by using a shorter aerobic based steady state workout.
This is something old-school bodybuilders have done for decades to get ripped and stage ready – so it does work.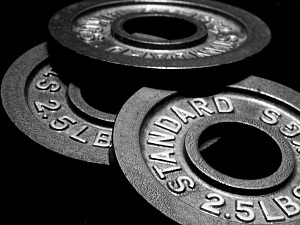 The second best, and "sneakiest," time to do slow-go cardio is directly after any type of high intensity interval or bursting type of workout.
Believe it or not, as long as you don't overdo it, this strategy can help you get rid of stubborn belly fat by burning off residual free fatty acids that are actively released into the bloodstream after higher intensity exercise.
You could also get away with using traditional cardio, on its own, just one time per week when you have extra time (like on weekends) without the negative side effects.
Anymore than this is not necessary and can be counter-productive.
However, NONE of these methods above will work if you're not using high intensity exercise along with it.
So if there's one thing the success of major programs like P90X has taught us, it's that as long as you have a decent high intensity program to follow, and you're willing to work hard, you can get decent results.
And that's really what P90X is: pretty decent.
There are a lot of good things about it, and I love that people are working hard and getting good results. BUT quite honestly, from a programming standpoint, I am not really impressed.
Now this is obviously just my opinion, but I like to think I have a fairly high level of expertise when it comes to these sorts of things.
And DON'T even get me started on the price!
But what if you could get 51–FIFTY ONE–different workouts I personally believe are all better than P90X for less than 25% of the price?
Well, obviously you CAN, or I wouldn't have bothered asking that question in the first place. 🙂
It's all part of Craig Ballantyne's newest sensation the "Home Workout Revolution."
==> Home Workout Revolution <– 51 workouts you can do anywhere
HWR is quickly revolutionizing the way people train.
Maybe we'll finally dispel the myth that you NEED to have a lot of equipment.
Because you don't.
As long as you have your bodyweight and an awesome collection of NO-equipment exercises and workouts, you can get into the best shape of your life no matter how "busy" you are this summer.
It doesn't matter how much–or little–time you have. In fact, you can do these workouts than less time than it takes you to drive to the gym:
==> Home Workout Revolution <– 51 workouts you can do anywhere
Like I mentioned above, in my opinion, HWR is better than some of the "big name" programs like P90X — and only costs about 25% of the price.
HWR is a kick-ass program from one of the best in the business; and, it's certainly better than any at-home workout on the market, and costs WAY less than any of them.
If you're looking for new workouts get to you in shape for the summer, keep you out of gym, or just burn fat and get healthy, Home Workout Revolution is an investment you should make, like now.
==> 51 at home workouts BETTER than P90X at a fraction of the cost
Keep going strong,
Shaun