Update #1

:
New GH Multiplier Workout Increases
Fat Loss AND Muscular Endurance

Today is Update #1 of my new workout video series I'll be sharing on the blog this week. This workout has been shown to release 9xs normal amounts of GH (growth hormone) when done correctly.

I demonstrate on "hidden" camera exactly how it's done so you can try it too. This type of approach is what triggers a "shift" in your metabolism to make lower stomach and ab fat your "go to" energy source.

It's specifically designed to be an intense weight training or resistance training routine to accelerate fat loss AND muscular endurance simultaneously.

And – YES, you can add a significant amount of muscle without being a meathead. In fact, it should be one of your top priorities because it's the only way you'll achieve and maintain the lean "Hollywood" type of look.

In my opinion, using intense free weights and bodyweight training is one the greatest secrets of fat loss and body transformation.
The reason I say the word "secret" is because most people who diet either neglect resistance training altogether or don't know how to use the right set up. Additionally, the majority of exercisers just don't know how to push themselves properly to make a significant change in their body.
Remember, the minute you restrict calories and do cardio without weight training it leads to significant muscle loss and metabolic slowdown. That's because your body treats fat like it's your retirement plan. It wants to "hang on" to and save as much as possible for later. It's just how God designed us for survival.
So if you have an apple or pear shaped type of body and all you do is try to eat healthy and do normal slow-go cardio or aerobics, you'll just burn up muscle and end up looking like a "smaller" apple or pear. Not good.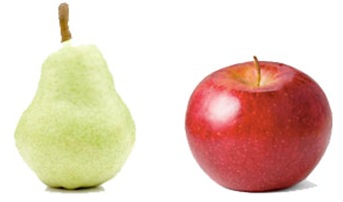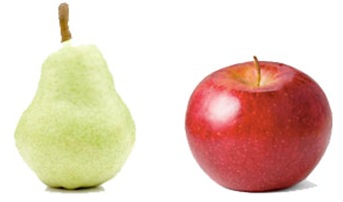 Always remember: More muscle = a healthier metabolism and accelerated fat loss.
Muscle burns calories while you're at rest and gives you the lean-toned look without the bulk. That's because it raises your basal metabolism, which causes you to burn more calories 24 hours a day. You'll even burn more calories while you're sleeping.
Additionally strength and resistance training provides a laundry list of physical and mental benefits that will improve the quality of your life…
Reverse the natural decline in your metabolism
Energizes you
Strengthens your bones reducing your risk of developing osteoporosis
Improves your muscular endurance
Makes you strong..duh
Gives you confidence and increases your self esteem
Makes daily activities easier
Makes you less prone to low-back injuries
Decreases your resting blood pressure
Decreases your risk of developing adult onset diabetes
Decreases your gastrointestinal transit time
Increases your blood level of HDL cholesterol (the good type)
Improves your posture
Improves the functioning of your immune system
Lowers your resting heart rate
Improves your balance and coordination
Elevates your mood
Decreases anxiety and depression
Helps you sleep better
Puts you in a better mood
Increases blood flow in the brain
Ok, now that I've made my case (and went on a rant) about WHY weight training is critical to your long term health and mandatory for rapid body transformation, it's time get down to business and show you how it's done.
Introducing: The Growth Hormone Multiplier (GH10) – Also known as Rep Range-Lactic Acid Training (RR-LA)
You'll perform two rounds of the protocol I give you in today's video if you're a beginner and you'll perform three or four rounds if you're a little more experienced.
You'll need to rest a FULL two minutes between rounds in order to complete this properly.
This type of training is specifically designed with short rest intervals and a wide variety of rep ranges to increase production of lactate (lactic acid).
The reason this happens is because of the anaerobic break down of glycogen, which causes the burning sensation in your muscles when you lift weights. High levels of lactate are directly correlated with the increased release of growth hormone (GH).
This will help you fight metabolic slow down because GH helps mobilize and burn fat hormonally. In fact, if this training is done correctly, GH production can potentially be up to nine times normal amounts. This is significant.
Additionally, when you combine strategic rest periods while hitting your muscles with different rep ranges in the same session, you bring in a host of other benefits to stack the deck in your favor.
This means fat loss (through production of extra lactate) combined with strength and muscle gains (by hitting all rep ranges you'll stimulate both fast and slow twitch muscle fibers).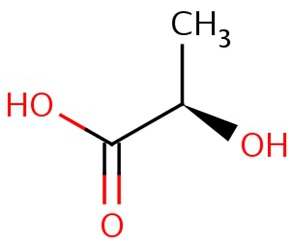 So as you can see, you get a pretty sweet metabolic effect from this type of training.
I've been using this method and refining it with my clients with sick results for the last few years now. That means awesome btw. 🙂
Ok, so you might be wondering what I'm up to and "why" I'm giving away all this killer free content. Well, there's a reason.
It's to celebrate the release of our Brand New 4 Cycle Solution Exercise & Training Accelerator Package (available Tuesday, February 21st and it will discounted for my readers at a special launch price).
I also put together the Free Report below, which gives you all the details about today's video and a bunch more killer workout tips that will dramatically accelerate your progress.
You can download the pdf right here (no email required):
==> 3 Reasons Your Exercise Plan Is BROKEN – And how you can FIX it <==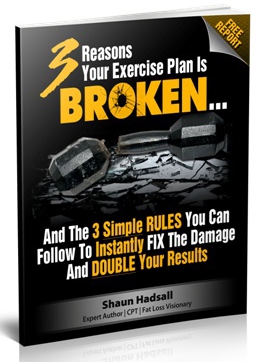 I also give you 3 SIMPLE rules you can follow to help you double the results from the time you currently spend working out.
Remember, keep your eyes peeled open for a special VIP email I'll be sending you tomorrow for the release of our brand new 4CS Exercise & Training Accelerator Package.
Stay tuned, I'll be back in a few days with another "hidden" camera exercise video that will introduce you to an aggressive fat burning exercise strategy called "After Burn Accelerators".
In the meantime, do you have friends, family, or co-workers that think they don't need weights? Make sure you "like" this and share it with them so they can benefit too.
Stay fit and keep growing!
Shaun