Training Solution Update #2:


"After-Burn" Accelerators
-Follow this weekly exercise schedule-

Welcome back!

Today I have another exercise and training "treat" for you. I'm caught "live" on hidden camera below demonstrating how you can use your own bodyweight to accelerate fat loss for 38 to 48 hours AFTER your workout, while simultaneously gaining lean, calorie burning muscle.

So if you're a big fan of using machines to workout, I come bearing "bad news".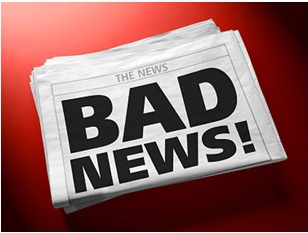 Machines severely limit your fat burning potential and hinder your results.
It's primarily because machines control the range of motion and typically don't recruit other body parts to help stimulate enough muscle. They also don't elevate heart rate high enough to efficiently burn calories at a rapid rate or activate your hormones properly.
Sometimes machines can be an effective tool to 'burnout' an individual body part at the end of a workout. But they should NEVER be a staple if you're serious about changing the way you look and flattening your stomach.
That's why you should learn how to apply "After-Burn" Accelerators.
What are they?
Whenever you combine any type of higher intensity upper body weight and lower body weight circuits to significantly elevate your heart rate in strategic sequence, you are basically doing an "After-Burn" Accelerator.
It's like a hybrid combo of intervals and weights together – but without the hassle of heavy weights or the "lameness" of cardio.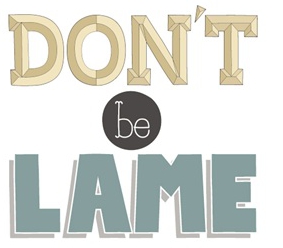 This isn't just simply "circuit training". It's much more.
Because you're not training with heavy weights, you can shorten up your rest periods significantly and get leaner without doing normal cardio, while preserving and/or gaining muscle.
Simply put, "After-Burn" Accelerators is all about using your own body weight to build muscle and burn fat simultaneously by limiting recovery time between workouts. In fact, you don't need fancy equipment or even a gym. You can basically use dumbbells, kettle bells, TRX or even just your own body weight.
So think of these metabolic accelerators as high intensity body weight circuits.
This is also referred to as MRT (Metabolic Resistance Training), CRT (Circuit Resistance Training), or Metabolic Circuits. Names, name, names, I know.
But if you've never done this type of training before, you're in for a treat. It's very effective and fantastic for your overall health.
You'll potentially achieve a whole new level of leanness after you incorporate the "After-Burn" accelerators above consistently into your regimen.
You can burn fat and gain muscle at the same time.
It places less stress on your joints than traditional cardio.
You'll stimulate both fast and slow twitch muscle fibers through higher reps sets based on time combined with explosive movements that require more tension and force.
You can create an "after burn" very similar to metabolic bursting-intervals, which means you'll still be burning calories for 38 to 48 hours after just one session. Nice…nice…and NICE!
It's user friendly because it can be done anywhere, even in a hotel room. In fact, I used to spend all kinds of time and money trying to find a gym or health club when I traveled. Once I discovered this approach, I skipped the hassle and got rid of the headache by using my hotel room or finding a park near by.
Burns more calories during and after workouts than normal exercise sessions because you're limiting recovery between sets. It's also been shown that by using compound upper and lower body movements together, you naturally maintain a higher heart rate and get a much larger overall calorie burn.

Saves time

because you get a full body workout that hits nearly all muscle groups in the body, while achieving the hormone releasing effects bursting and weight training all in one.This has also been shown to accelerate full body glycogen depletion, which always indirectly leads to more body fat reduction.
It builds stability muscles, coordination, balance and core strength unlike traditional cardio and weight training machines.
It will get you in the best shape of your life.
Just remember, minute for minute you'll burn way more calories using "After-Burn" Accelerators than traditional cardio or weights done individually on their own.
And when you place these workouts in a "strategic sequence" to work synergistically with Interval Sequencing™, your body fat won't stand a chance.
Here's a free example of a weekly schedule you can follow using this type of exercise.

If you haven't been properly acquainted with my Interval Sequencing™ strategy, let me formally introduce you:
==> 4CS Exercise & Training Accelerator Pack + Interval Sequencing (FREE) <== Get It Here

Head over to the link above and check out the article I wrote showing you exactly how to target the belly bulge with weights and resistance training.
If you know anybody who always complains about not having time to exercise, make sure you share today's post with them. They'll be automatically cured of their disease appropriately called "Excusitis".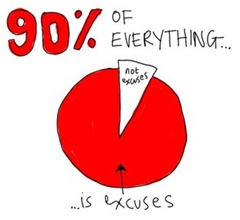 Go turn on those "afterburners",
Shaun