I'm Super Passionate About Today's Philosophies And I'm Extremely Confident This Will Make a BIG Difference in Your Life…
Today I have 3 killer tips for you that could change your life and your fat loss results, literally overnight. And if you've ever had challenges being consistent, these weird little tricks will make a BIG difference.
I was reminded of the first trick last week while I was listening to a really cool audio during cardio. It was all about the power of PRE-deciding to overcome the peer pressures that sabotage our weight loss and nutrition efforts.
In a nut shell, the people who "PRE-decide" what their exercise and nutrition is going to be for the next day succeed and follow through.
The people who don't "PRE-decide" fail.
Every. Single. Time.
I wasn't surprised when I listened to all the case studies and research supporting this theory because Karen and I have used this secret for the last 10 years to stay on track.
How? Simple. We use weird little trick #1. We PRE-decide and script our your next day's schedule.
Weird Little Trick #1
PRE-Decide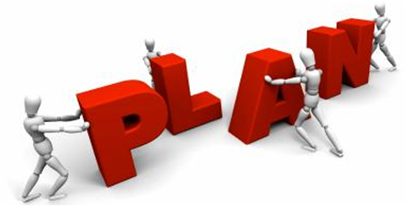 Every week night, we take 15-20 minutes before bed and…
Pack our food in containers
Fill up our water bottles
Pack our workout bags with our shaker and protein powder
Lay out our gym clothes and pack our work clothes
Hand write or script our next day's schedule
Sounds so simple it's almost stupid – but before you move on to your next email, try this 15 minute drill before bed for the next week and watch what happens.
I guarantee THIS…
You'll save 2 hours of time the very next day because you won't waste time chasing energy at a fast food joint or grabbing processed carbs.
You'll be 10xs more likely to follow through with your exercise plan (just because you PRE-planned it).
You'll be more twice as productive because you scripted your day.
LISTEN, God and the world love structure and order.
That's why He didn't put your eyes on the bottom of your feet and you don't park your car in your bathroom. 🙂
Plus, by doing this you're actually PRE-programming your mind for the next day's actions. This means you'll wake up in the morning and your mind will be motivated to follow through with your plan…even if your body isn't.
You can't manage "time" – you can only manage yourself. And you can't "find" time for what's important in life – you need to MAKE time.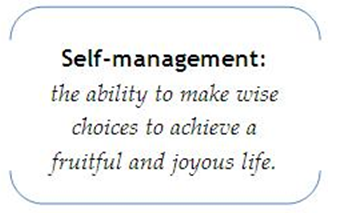 This tip can be used for just about ANY area of your life, but in my opinion it works best with weight loss.
Weird Little Trick #2.
Be Part of a Community
So even if you know about "PRE-deciding" your food and exercise for the following day to avoid the peer pressures that will get you off track.
It won't work unless you have the right social support.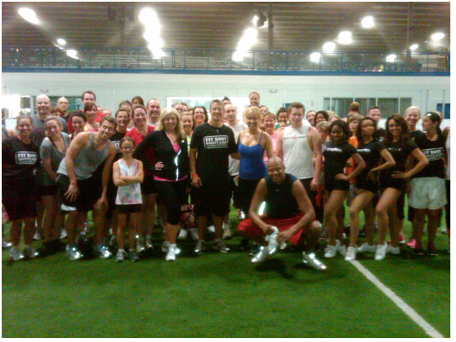 This picture provides a great example of a community and social support. It's a charity fat loss boot camp that I held last weekend with over 80 boot campers and even local celebrities like Erin Nicole (a local Channel 7 celebrity here in Detroit) and Charlie Villanueva (6'11" Detroit Pistons Center). Over 50 people got sore from one boot camp workout while giving back to worthy causes. Pretty cool stuff.
So what else do I mean by social support? It's super simple.
Just take 2 minutes and write down the 5 people you spend the most time with. This won't work if you don't do it – right now.
I'm dead serious! This simple mental exercise completely changed my life over 12 years ago and it could change yours too.
Why? Because this list is your future.
You see, we become who we hang out with. If you spend time with negative, broke, overweight people then guess what???
YOU'RE most likely going to be negative, broke, and overweight too.
So do me favor and take a good hard look at your list and let it resonate. If you do, you'll automatically see a direct correlation between your body and the people you spend time with.
The way I see it, there are 2 types of people in this world…
People who brighten a room when they enter it…and
People who brighten a room when they leave it.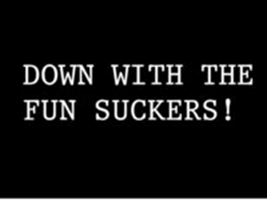 That's why I recommend you make a conscious decision to spend your time with like-minded positive people who share similar goals. If you do, your fatloss and your life will flourish.
It's not a maybe offer…it's a guarantee.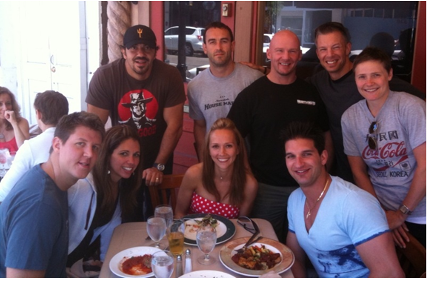 Here's a picture of me masterminding with 5 of the top fitness pros in the world. Joel Marion, Bedros Keuilian, Craig Ballantyne, Rob King, Vince Delmonte, and yours truly. Sure enough, I built a few key relationships and it's helped my business flourish because I surrounded myself with the right people.
Now I'm not saying dump all your friends and family. It's my opinion that we need to accept people unconditionally. But I bet you have at least 1 or 2 people on your list that gotta go bye-bye so you can spread your wings and fly. 😉
Apply this killer tip to your life now and it won't take long before you automatically attract the right circle of support.
"You're either regressing or growing – nothing stands still. So get busy living or get busy dying."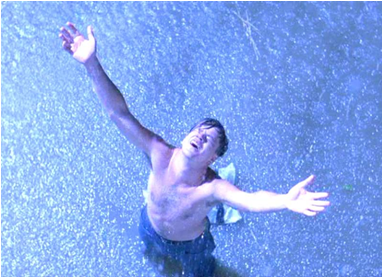 Weird Little Trick #3.
"The Morning Ritual" or "Cultivation Time"
Here's how it works.
Block off 15 to 60 minutes at least 5 days a week to escape ALL technology and interruptions of any kind. I like using the dry sauna after my workouts, but you could use a park outside a quiet room on your home, whatever works.
Use this time to be all by yourself and feed your mind.
Pick a method that personally matches

your

personality. Lots of options here; Read a book, listen to an inspiring audio (one exception of technology rule), meditate, pray, breath, or just relax. Whatever floats your boat.
Now I know what you might be saying. "I can't afford the make time for this."
My personal opinion is you can't afford NOT to make time. Our world is loaded with interruptions, fast moving information, and too much technology.
ALL of this will make you go insane if you don't get some "alone" time and feed your mind with positive energy and thoughts.
Now I'll be the first one to admit I slack on this frequently, but I still force myself to do it at least 4 or 5 days of the week.
Why is this so important? It rejuvenates, recharges, and recreates our brain to be more focused and stress free the other 23 hours of the day.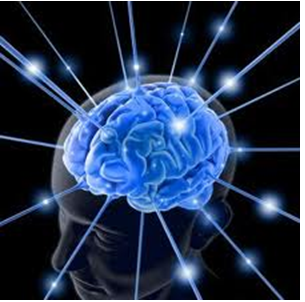 In fact, there is a direct correlation between my productivity on days I do this vs. days I don't. EVERY time (without exception) I get more done and feel more fulfilled throughout my everyday activities when I do this.
Plus, I treat the people around me so much better. The stress just kinda 'rolls' off my back and all the little petty stuff doesn't get to me.
Now I don't wanna get all spiritual on you, but the bible talks about this type of stuff frequently. And after all, it is the greatest instruction manual.
That's why Jesus went off into the woods for 40 days and 40 nights to fast and pray. And guess what? He didn't have an iphone with him!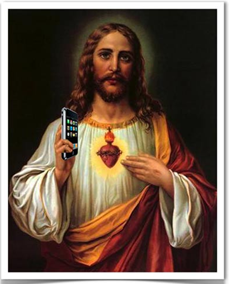 ummmmmmmm….No. I don't think so.
Lastly, some of the greatest minds and mentors of all time also use this principle.
Tony Robbins calls it "The Hour of Power". Great name for it.
Remember, success leaves clues and there are 2 ways to learn…
Mistakes…or
Mentors
Following a mentor is much less painful than making a bunch of stupid mistakes. Trust me, I know from experience. 🙂
What weird "little" tricks do you use to stay on track with fat loss and life? Just leave a comment and share your thoughts.
I would also like to know if you'd like to see more of this kind of stuff here on the blog. Drop your opinion below and let me know. Thanks!
Until next time,
Shaun