Why would you want to squat more than just on "leg day"?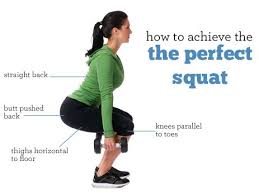 Squatting is a functional exercise, and functional exercises help your body "function" in the real world.
What's the point in exercising certain body parts if they are not going to help you carry your young kids, pick up the grocery bags off the floor, climb the stairs, run after your toddler or any other of the hundreds of things you do throughout the day that require strong muscles?
Exercising with squats promotes mobility and balance and actually strengthens the knees if done correctly.
Since increasing leg strength is so important to staying mobile as you age, squatting is probably the best thing to do to make sure you always stay active.
Squatting also helps your core muscles get stronger and improves your balance.
These functional exercises help you perform real life activities and help you move easier and more efficiently on a daily basis.[pro_ad_display_adzone id="8825″]
How else does squatting help you?
Gaining muscle helps you burn the most amount of fat. Squatting correctly is so intense that your body increases its anabolic hormones like human Growth Hormone (HGH) to compensate for the intensity and exertion needed to perform squats. 
When your body releases this hormone it helps build muscles elsewhere as well. So when there is more muscle, there is more fat burning.
And since the quads and glutes are two of the largest muscle groups in your body, you can increase your fat-burning hormones easier and faster with squats.
And as you age it is important to keep your joints and ligaments strong. Squatting will also strengthen ligaments, tendons and muscles around your knees keeping you from injuries.
Remember to always warm up first with activities such as jumping rope, walking, or performing jumping jacks for 5 minutes. All of these activities will help your joints become a little more flexible.
Then after you warm up, do stretches for your quads, glutes, calves and hamstrings.
This should take about 6-8 minutes total.
Then:
Stand with your feet just over shoulder width apart
Keep your back in a neutral position, and keep your knees centered over your feet
Slowly bend your knees, hips and ankles, lowering until you reach a 90-degree angle
Return to starting position — repeat 15-20 times, for 2-3 sets for beginners (do this two or three times a week)
Breathe in as you lower, and breathe out as you return to the starting position
Shaun