If you're like me, you hate injuries! Nothing is more irritating than being injured and waiting to recuperate before you can get back to your normal exercise or training schedule.
But injuries require time to heal, and injuries to areas like your hip flexors or knees can keep you from working out for weeks or even months.
Here's some practical advice to help you survive injury down times: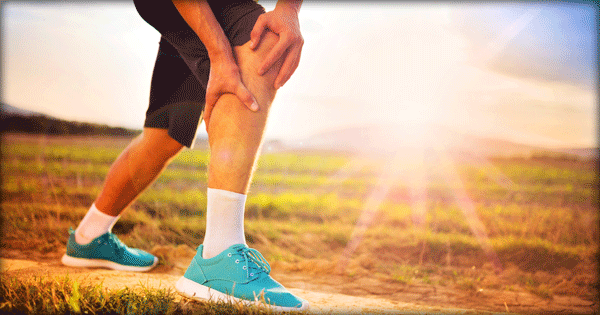 For knee or other leg injuries, avoid any type of exercise that puts excess weight or heavy impact on the knee or hip flexors. As a result, a low-impact exercise like lap  swimming or water jogging can prove very beneficial during the injury rehabilitation phase for lower body injuries.
Now before you think you have to swim like Michael Phelps, take another look at swimming. You're not in a race or a triathlon. A slow swim across a pool for a few laps with minimal effort from the legs can be rejuvenating.
To start, set daily goals. Swim 10 laps in 20 minutes the first day, then shoot for more laps in the same amount of time next time. 
And swimming is not just cardio. You can turn your swimming workouts into "high intensity interval training" (or HIITs) too. You can swim as fast as you can for 1 lap, then rest or swim slowly for the next 2 laps. The idea behind HIITs is that you give all-out exertion for a short period of time, followed by a rest period to bring your heart rate back down.
For back pain, which may be caused by muscular strains, arthritis, soft-tissue injuries, or disc disease, you'll need to avoid sports like golfing, tennis, running, and bowling, which can further aggravate an already injured back. You also must avoid running (particularly downhill running), overhead lifting, the leg press machine or anything else that's likely to aggravate the pain. Walking, stretching, protected ab exercises, swimming, recumbent bike, yoga and Pilates all work well for back injuries.
For Carpal Tunnel Syndrome, which may be caused by repetitive motions, such as typing or writing, gardening, needlework, and golfing, or result from swelling due to diseases such as rheumatoid arthritis, you'll need to avoid push-ups, plank pose, and any other exercise that involves excessive bending of or pressure on the wrists. You should avoid racquet sports as well.
[pro_ad_display_adzone id="8825″]
In the case of Shin Splints, which are often caused by a sudden increase in running mileage or intensity (running or walking), make sure to avoid running frequently, especially if you're already in pain. You don't necessarily have to stop running altogether though unless the symptoms are severe or getting worse.
Try cross training combined with other forms of cardiovascular exercise, such as swimming or biking, as these exercises don't involve repetitive impact to the shins.
What about Plantar Fasciitis? This is often caused by tight calf muscles, foot-arch problems, long-distance running, and sudden weight gain.
Try the elliptical trainer or the bicycle. These may be preferable to running, as they do not subject the foot to the same stresses.
No matter what the injury is, only time can heal it!
Try to eat as many anti-inflammatory foods as possible, like most fruits, especially cherries (AVOID sugar). And try to avoid NSAIDs unless absolutely necessary.
Remember to R.I.C.E. (Rest, Ice, Compression and Elevation) injured areas and slowly add safe exercises back into your schedule over time.
Rest as much as possible in the downtime and stay positive, and before you know it you'll be right back into the swing of things.
Shaun