Most people incorrectly breathe through their mouths. They believe that mouth-breathing gets more air to the lungs. INCORRECT! This is called excessive over-breathing.   Breathing in more air though the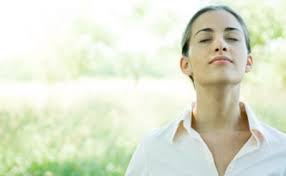 mouth does not increase more oxygen to the cells. When you breathe through the mouth you bypass the nasal passages which filters out the air and regulates the temperature of the air going into the lungs. In actuality, mouth breathing reduces the delivery of oxygen to the tissues and organs.
[pro_ad_display_adzone id="8825″]
Some signs that let you know that you are "over breathing" (or mouth breathing) include:
frequent sighing
asthma
snoring
chronic congestion/runny nose
erratic breathing
insomnia
But if you make it a habit to breathe through the nose,  there is 50% more resistance to the air stream which results in 20% more oxygen uptake.
Breathing through the nose also improves the elasticity of the lungs as well as reduces anxiety and panic attacks.
How to breathe during exercise.
It is vital that you learn to breathe through the nose while exercising. Gulping for air through the mouth while in intense exercise can have some bad consequences. One consequence is higher blood pressure. Your pressure tends to go up while exercising if breathing through the mouth. If you find yourself having to breathe through your mouth while exercising then tone down the intensity level until you can breathe through the nose. This takes training.
Correct breathing is not only through the nose but also your diaphragm must go in and out. If your abdomen is not going in and out you are not breathing correctly.
Train yourself to breathe through the nose by pinching your nose as long as you can go comfortably then releasing and breathing in controlled breaths of air. Over time you will be able to hold your nose for longer periods of time and your control over your breathing will improve.
Try it!
Shaun