This Real Life Story Makes Me Cry Every Time I Write About It…
Fortunately, it was all a blessing in disguise because it led to the 12 Minute Metabolic Secret that literally saved my wife's health and our marriage.
It all started when I met my wife Karen in 2006.
Even though we were just friends at the time, we were both so passionate about helping others transform their bodies and lives that we teamed up and opened a personal training studio in Ann Arbor, Michigan.
Within 12 months we were the 8th most successful franchise in the world. We fell in love. Both of us were lean, healthy, and in great shape. Life was good.
Then it happened…
I received a call from Karen that no one EVER wants to receive from their spouse.
*My Phone Rings*
Me: "Hello?
Karen: "Honey!" She screeched at the top of her lungs. "You're never going to believe this! The doctor just told me I have cancer! I'm ruined. I'll never be the same again."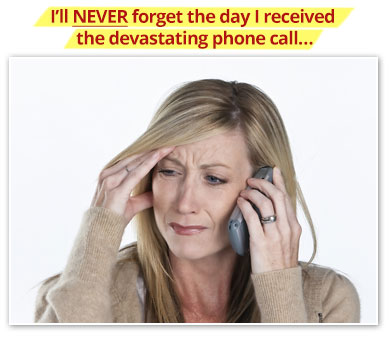 From that day on EVERYTHING changed.
Her ovaries were SEVERELY damaged. Harmful chemo and radiation treatments FORCED her into early menopause.
It was truly the most difficult and emotional time of our lives because her life was in jeopardy!
Her body was slowly being poisoned
Her hormones were completely turned OFF
Her metabolism was destroyed
Her thyroid was NON responsive
Her DNA was permanently "damaged"
Her body was aging FASTER than ever
Her self esteem and confidence PLUMMETED.
Her stubborn fat cells EXPANDED making her belly stick out
Even though we were lucky enough to catch her cancer soon enough to save her… after 6 weeks of radiation and chemo treatments her metabolism was destroyed.
And no matter HOW hard Karen tried to lose belly fat afterwards, NOTHING changed. Was it too much stress? Was it too much exercise? Was it the chemo and radiation? Was it bad genes? I don't know.
But the one thing I DO know for SURE is that more exercise didn't help… it only made matters WORSE.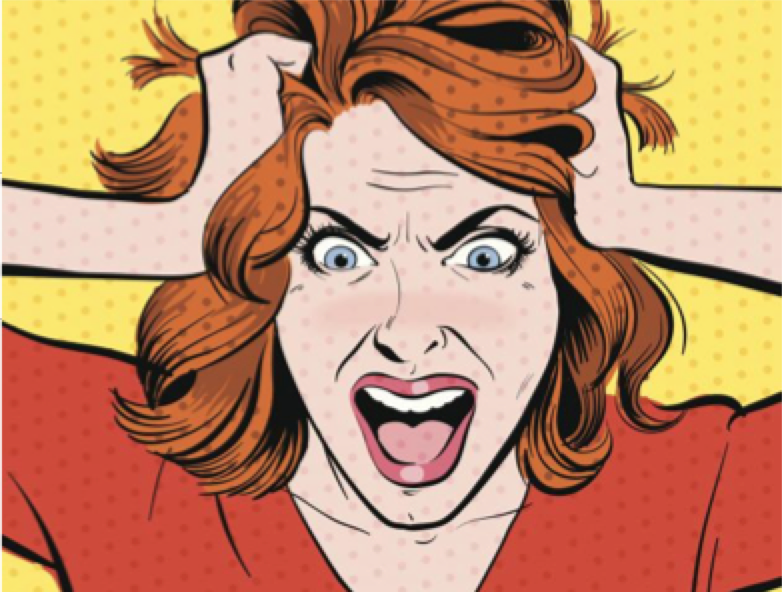 At one point, it made her so insecure that she actually thought I was going to divorce her for being too fat!
Seriously.
Of course, this was NEVER an option in my mind. I love her for better or for worse. For richer or for poorer. In sickness and in health.
So she continued to maintain a healthy diet. She tried cutting carbs and calories. She tried doing LONGER cardio sessions. She even resorted to using hormones…
Then one day she finally exploded.
I remember it like it was yesterday… we were driving home from dinner one night after a few glasses of wine when Karen lost it…
"I'm so sick of working my butt off, and not getting any results! I feel so fat and bloated every morning when I wake up and you'll never understand because you're a guy—you have it so much easier than we do!"
She blurted out as the tears came rolling down her eyes.
And she was RIGHT. Guys DO have it easier than women, but once we hit 35 years old we have our own hormonal challenges too.
However… there is a long-term solution for BOTH men and women as you'll soon discover below.
From that day forward I made a commitment to do WHATEVER it takes to make sure she NEVER felt this way again… so I went on a quest to level the playing field and make her body respond as easily as younger men and women in their 20s and 30s.
And that's when I discovered the MISSING LINK for people in their 40s, 50s, and 60s to Melt 1 INCH of Pure Belly Fat Per Day.
So immediately after my discovery, I put this 12 minute "fountain of youth" metabolic secret to the test on Karen's body.
Fast forward 10 weeks later…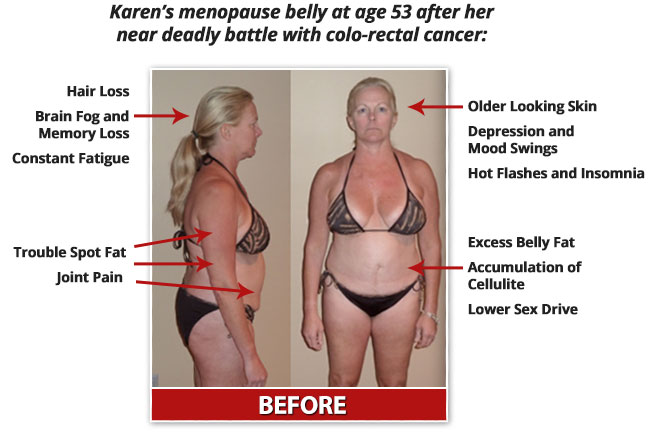 Her Confidence SOARED Because She Was 22 Pounds
LIGHTER and Suddenly Looked 10 Years YOUNGER!
If you're a man or woman who is in their 40s 50s, or 60s, realize that YOU can use this 12 minute metabolic "trick" to experience the SAME results as my wife Karen…
It's NOT interval training… it's NOT another 60-90 minute knee jarring DVD workout designed for people in their 20s and 30s… it's NOT some new "hyped" up exercise gadget, and it's NOT another "magic" pill.
And it doesn't require ANY fancy equipment or a gym membership.
It will make you feel YEARS younger after you use it, and it takes only 12 minutes—yet it burns MORE belly fat than an entire HOUR of traditional exercise.[1]
If you'd like to learn exactly how this unique solution works to overcome the hormonal obstacles for people OVER 40 years old, just click the "Next Page" button below.
It's safe for ALL age groups, it works FAST, and it's one of the quickest ways to visually SEE your belly quickly get much flatter in just 12 minutes per day WITHOUT long, boring exercise sessions or worrying about the dreaded "rebound" weight gain.