Mix things it up, Have more fun, Get more results…
We're hanging out at Torch Lake (one of the top 10 lakes in the world) for a week for our anniversary, and finally found some time to get this out to you.
This is the view from our dock.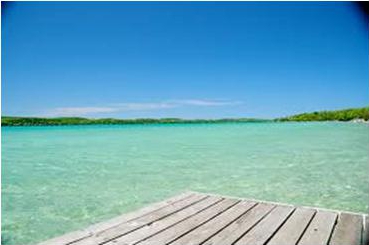 Pretty sweet huh? We're going to enjoy this week for sure, because right when we get back, we're going full force on the plan below.
When we left off with the last blog post (read it here) we introduced you to an actual workout that you could apply from each of the 3 individual proven cardio pillars of attacking fat (Turtles, Hamsters, and Gazelles).
We also based these specific examples on your current level of condition so virtually anybody can take this proven approach. Then we talked about how crucial this is for overcoming exercise adaption and making your plan fun for the long haul.
Hopefully you've been experimenting with these a little bit and you're ready to take it to the next level. No turtles allowed for this one. Sorry.
Today we're back to introduce you to an actual training protocol and schedule that you can strategically use to implement the 3 pillars sequentially and synergistically. Kind of a tongue twister, but it's powerful.
Synergistic Sequencing will give you the greatest (and fastest) fat burning effect and maximize time you spend exercising.
As always, if you really want to flatten your belly and see your abs, you MUST be doing this in conjunction with some type of resistance training and consistently cycling your carbs.
This type of protocol can be very demanding on the body. If you do traditional high intensity weights, there's a high chance of over-training unless you're advanced and understand some accelerated recovery strategies.
One of the best result oriented approaches to prevent overtraining is super quick and efficient bodyweight workouts like Craig Ballantyne's MRT (metabolic resistance training). (See It Here)
Also make sure you're using a macro-patterning (glycogen manipulation) nutrition plan like our 8-week Home Study Course.
You have been coached by Wendy right? <==== If not, go here.
Ok, we kept this schedule fairly easy to follow for simplicity and flexibility, but there are a few basic rules that must be followed in order to make this work properly.
First, always warm-up and cool down for 4 to 5 minutes minimum before and after your workouts. Also, remember to walk briskly for 10 to 30 minutes after all pillar 3 workouts if time permits (to accelerate the burning of free fatty acids).
Also, make sure you perform the workouts below directly after your resistance training workouts, after waking up on an empty stomach, or 3 to 4 hours after a healthy balanced meal to maximize fat loss and metabolic hormones properly.
This synergistic sequence is specifically designed to burn that stubborn (hard to get rid of) fat and progressively get you leaner week by week.
This particular sequence requires no more than about 3 hours per week of total cardio (4 hours max if peaking or losing the last 10 to 15 pounds).
A quick recap:
Pillar 1 (P1): Aerobic/Endurance (Steady State) usually 65% to 85% of max heart rate.
We strategically schedule the majority of these longer duration workouts during or after the weekend to maximize glycogen burn. This is assuming you're a weekend warrior like us and you end up consuming more calories (especially carb calories) on the weekend.
We also use this to help you create a foundation of endurance during the first couple weeks as we progress you into a more intense regimen week-by-week.
Pillar 2 (P2): Threshold (2 to 5 minute intervals)
Because pillar 2 helps your metabolism burn more fat and calories when performing exercise within the other 2 pillars, we strategically place these in the middle of the week.
First, it helps condition your cardiovascular system (raises your threshold) to tolerate the higher intensity and demand of system 3. Second, you'll perform them right in-between pillars 1 and 3 to maximize the natural benefits of working this system.
Pillar 3 (P3): Creatine Phosphate (GL-12 or H.I.I.T.)
Since you've already performed pillars 1 and 2 workouts earlier in the week, it only makes sense to place the most demanding (pillar 3) workouts towards the end of the week. Your body has been conditioned and your metabolic triggers are primed to respond to the higher intensity workouts of pillar 3.
Make no mistake about it. Pillar 3 will kick your butt.
Ok, it's GO TIME!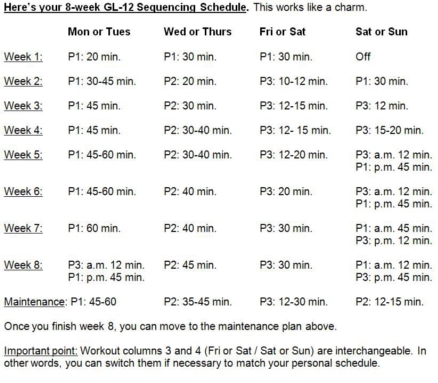 Click Here To Download An Easy-To-Read PDF Version

There are a bazzillion ways you can do this, but this is an easy way to synergistically sequence your cardio so you can burn fat while still maintaining lean muscle tissue.
Notice how we start adding in morning and evening sessions starting on week five. This is done intentionally to force your body to bust through adaption and trick your metabolism.
If you ever feel like you're at a sticking point or getting stuck in a rut once you reach maintenance, just change the time of day. Your body will wonder what the heck is going on and "snap" just like that…you'll start burning more fat.
Now that summer is coming to an end, our plan is to start this ourselves (when we get back form Torch Lake) in conjunction with MRT workouts and our macro-patterning.
We don't try to reinvent the wheel. We use what works.
That's exactly why we use our buddy Craig Ballantyne's bodyweight workouts. After all, if you're going to invest your precious time working out, why not use the world's best?
Speaking of the world's best. Here's a special link where you can learn about bodyweight MRT workouts that fit perfectly (like a hand and glove) with our GL-12 Cardio Sequencing.
The no-equipment, anywhere, anytime bodyweight workout system that works in perfect synergy with GL-12 Sequencing. <==== Click here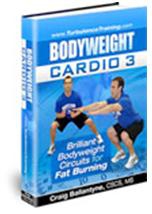 Well, what do you think? Pretty freakin cool eh?
Don't forget to leave your comments (and share the love by hitting the "like" button).
Helping you live lean for life,
Shaun and Karen
P.S. We'll be back soon with some fat loss time management techniques and motivation from Karen next week.