Brown Fat? What is it?
Not all fat is created equal.
There is a specific type of fat called brown adipose tissue, otherwise know as BAT, that is sometimes referred to as "fat burning fat."
And according to author Tim Ferris this type of brown fat appears to contain a much higher volume of mitochondria, which are known for producing adequate ATP (your primary energy system) and oxidizing fat.
In other words, if you know how to produce or "activate" more BAT, you can STOP excess fat from storing on your belly.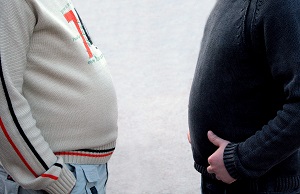 Fortunately there's a super simple way to turn on your brown fat production…and it only takes about 30 seconds a day when you shower.
Here's how to it works.
At the end of your shower turn the water as cold as you can handle it and let the cold water run over your neck and shoulders for 30 seconds or longer.
If you start shivering you know you've done it long enough.
When you shiver, you "turn on" BAT production because cold stimulates brown fat to burn glucose as heat.
It can also help release fatty acids, which will indirectly lead to more fat loss.
It's a weird trick, I know, but there's a ton of science that indicates it's VERY legit.
Wanna discover even more tricks, similar to this one, that can help give you a flat belly?
My buddy Caleb uncovers a bunch more "under the radar" fat-burning strategies that helped him get all the way down to 4% body fat at the link below.
Discover exactly how he did it:
==> 5 "forbidden" commandments that KILL your stubborn belly fat
Enjoy the free tips!
Until tomorrow,
Shaun
Please share or "like" us