Brisk Walking
Yesterday I talked about how brisk walking after meals help you suppress deadly after-meal surges blood sugar.
Just like I promised, I'm back today to reveal the BEST times to walk for faster fat loss.
In fact, brisk walking can be the easiest exercise in the world helping you legitimately "target" stubborn fat.
But you have to time your walks properly and follow my guidelines below for this to work properly on your body.
Here…We….GO!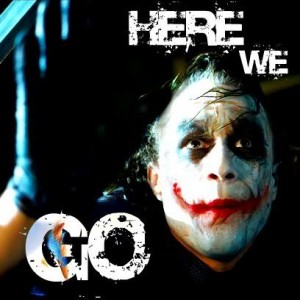 1: A few hours before you go to bed at night.
Easy movements, like brisk walking, a few hours before bedtime activates the parasympathetic nervous system. This will help you calm down so you can sleep better.
And if you sleep better, you recover better and you're more productive. All of which indirectly means more energy for workouts and ultimately more efficient fat-loss – and better quality of life.
2: AFTER any type of high intensity exercise (weights, intervals, bursts, etc). Also known as the strategic cool down.
This will help let the heart rate settle down in a healthy manner. There's also some research suggesting this can help with post workout calorie burning and fat-loss too, but it's more important for the overall health of your heart.
Additionally, if the intensity of your workouts is high enough, they'll be plenty of free fatty acids floating around in your blood stream screaming to be burned off.
Brisk walking is one of the best ways to achieve this goal.
Which leads me to the third and "sneakiest" time to walk for extra fat-burning…
3: Between high intensity intervals or bursts.
Remember, when you perform a series of high intensity exercise bursts lasting anywhere from 10 to 60 seconds at a time, your "fight or flight" response (i.e. Sympathetic Nervous System-SNS) will force the release of free fatty acids into the blood stream.
Lower intensity cardio (like brisk walking) for a minute or two between your intervals or bursts is one of the best ways to make sure these free fatty acids get "burned off."
Otherwise there is the potential for fatty acids to be re-stored as fat again (called re-esterification).
So this brisk walking strategy can actually help you burn off more stubborn fat.
On top of all of this, walking doesn't give you the metabolic hormonal drawbacks of chronic jogging.
As I get older I really find this walking time enjoyable.
It's a great time to reflect, be grateful, think positive, and your blessings. If I'm on the treadmill I'll use this time read over my goal cards or read a chapter in a book.
I truly believe strategies like this – that make your exercise fun, engaging, and productive is a key to long term with your fat-loss.
Now you just have to make SURE you're not being scammed the food industry when you shop for healthy groceries try to read labels.
In fact, there is one label LIE that's making millions of people fat.
In fact, this label loophole allows big food conglomerates hide the industries #1 TOXIC ingredient inside your food choices.
It's probably hidden inside the healthy foods you'll eat today, even knowing it. And it could be making you fatter every bite.
In fact, eating just a tiny amount of this nasty ingredient can your risk of heart disease and make you store more more visceral fat…
A dangerous kind of belly fat that's almost impossible to rid of.
But at the link below, my good friend and Food Investigator, Pineault (aka – the "Nutrition Nerd") reveals EXACTLY to rid this TOXIC food from your life forever:
==> AVOID this one label lie EVERY time you buy "healthy" food
Believe it or not, MANY of the "health" food labels that show amounts of this toxic ingredient actually contain a TON it.
But thanks to Nick's relentless investigation of fat-burning you can now avoid this fat-storing nightmare:
==> Is this TOXIC fat-storing ingredient "hiding" the foods you buy? (find out)
Have an awesome Wednesday.
Your friend and coach,
Shaun
Please share or "like" us!