We must get over the idea that all we need to do to lose weight and stay healthy is cardio and eat well.
When I work out at the gym and see the same exact people year after year doing the same thing over and over again, I just think, "They're  going nowhere. "

If that's your mentality, you'll just be spinning in circles (no pun!).
It's about weight training. Weight training is what will push you out of your plateaus.
Why Weight train?

Gives you lean look
Reprograms metabolism
Strengthens your heart
Gives you a post metabolic burn
Protects your body and prevents disease
Increases confidence and self esteem
It's a stress reliever
Increases energy levels
Lowers insulin
Forces release of anti-aging hormones
[pro_ad_display_adzone id="8825″]

Why?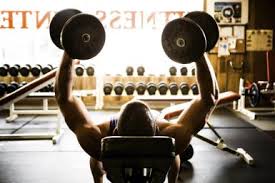 Here are the three biggest mistakes:
1) You're not lifting heavy enough.
You must stimulate muscle. Can't just go to the gym and do a circuit with weights that are comfortable. You must lift heavy.

2) You don't know how hard to train: On an intensity scale of 1-5 must be at 4-5 most of the time.
Intensity Scale
1=can easily talk
2=moderately difficult
3= hard
4= Very hard
5= maximum difficulty. breathing hard but can't  carry on a conversation
You must break a sweat so that it drops glucose levels and sets off a metabolic chain reaction to burn more fat.

3) Not using proper rep ranges:
You must stagger your rep ranges.
For any given body part your rep ranges must be staggered:
4-8 reps
10-12 reps
15+ rep ranges
So what are the results:
Glucose and insulin go down
FFA (Free Fatty Acids) get released
Brain chemicals go up
Growth Hormone goes up.
Avoid these 3 main mistakes and you're on your way to faster fat loss!
Shaun