Arm Workout: My Step By Step Routine
There's one body part that I love to train more than any other body part.
Arms.
If there's one thing I love — it's training and developing my arms. There's NOTHING more telling about a man or woman's physique that a set of lean, toned, and sculpted arms.
Whether you're a guy wearing a tight t-shirt or sleeveless shirt, or you're a lady wearing a sleeveless dress…
When you have nice arms EVERYBODY takes notice.
So today I want to introduce you to the most effective arm workout I've EVER used. In fact, it's the same exact routine I used to get ready for these pictures: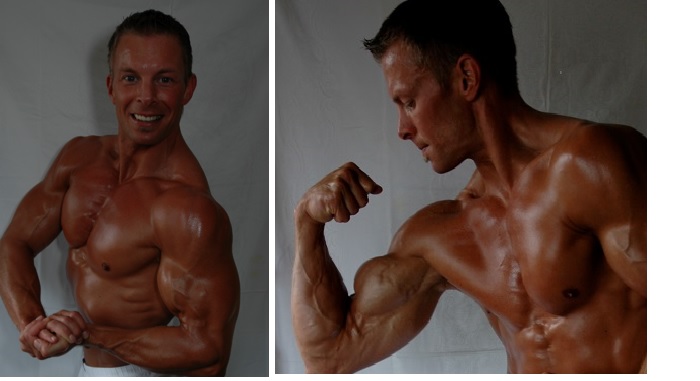 Good lighting and a tan always helps. 😉
Here's the basic science on how to get max arm shaping and development.
Since arms are one of the smallest muscle groups on your body, they can recover much quicker than larger body parts like chest, back, and legs.
This logically means that we can get away with training them more frequently than other body parts, which gives us a chance to develop arms much faster than normal.
So by training your arms through a variety of different rep ranges with staggered rest periods and different loads you can hit your arm muscles with a totally different stimuli up to three times a week.
Just make sure you only do this for a short period of time (like 3 to 6 weeks) to avoid injury and overtraining.
Here's the arm workout  breakdown: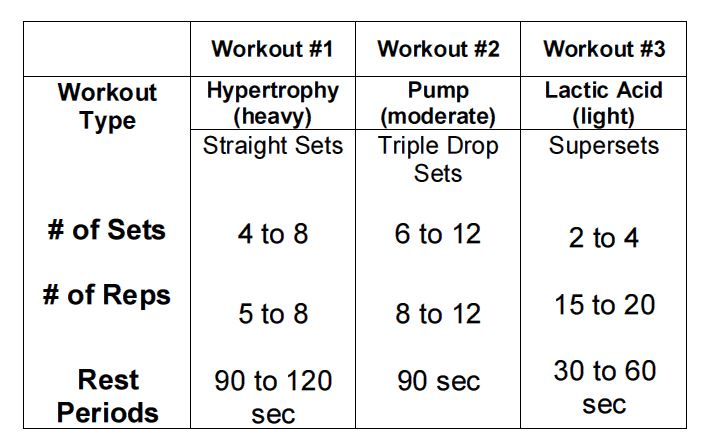 Arm Workout #1: Perform straight sets for both bi's and tri's, using heavier weights of 5 to 8 reps with longer rest periods between sets to handle the heavier loads.
This is a heavy day that's focused on strength and adding size, and it's just as necessary for women as it is men.
In fact, my wife follows this same exact protocol above at least a few months out of the year.
Arm Workout #2: Perform two rounds of triple drop sets for both bi's and tri's. This is 3 consecutive sets of the same exercise done back to back with no rest like this:
–   Bicep Curl, for 8 reps (near failure)
–    No rest, drop to a "lighter" weight, perform 8 more reps (near failure)
–    No rest, drop to an even "lighter" weight, perform 8 to 12 more reps to complete failure (24 to 28 reps total with no rest)
–    Rest 90 seconds and repeat round one more time for a total of six sets
*Then perform the same 2 rounds of triple drop sets for triceps.
I'll tell ya right now, it won't take long to figure out why I call this the PUMP workout. Your arms will swell up like balloon filling with water.
This is a moderately heavy day that focuses on glycogen depletion and maximum tension.
Arm Workout #3: For your last arm workout of the week you'll do a lighter day with higher reps that's focused on stimulating lactate (precursor to growth hormone) by doing supersets with little to no rest.
Ex: Pick two isolation exercises, one for bi's and one for tri's.
Next, superset them back and forth like this:
–    15 reps of bicep cable curl, no rest, immediately move to triceps cable pushdown for 15 reps, rest 30 to 60 seconds, repeat 3 more rounds of supersets for a total of four sets each.
–    Ouch!
BOOM. There you have it.
When you combine these 3 arm blasters together in a weekly strategic sequence it will only take you a few short weeks before you're turning heads.
BUT, you can't forget about your other body parts…
…And that's where the Old-School New-Body System and gives you exactly what you need to look great on the beach:
==> Release 9x More Growth Hormone and Get Your "Beach Body"
Have a great arm workout day,
Shaun
Please share or "like" us