Can Your Friends Make You Thin?
Today we're going to share the most powerful 5-minute exercise we've ever done, BUT there's a catch.
It's actually not a physical exercise; it's a written exercise.
I'm sure you know by now that if you make GL-12 exercise and nutrition a habitual part of your lifestyle, you'll automatically cause the rewards and focus to be 10-fold in other areas (Health, Prosperity, Relationships, Spiritual Growth etc.).
BUT, without performing this 5-minute exercise you can easily waste half of your potential.
Every successful person we know (in any area of life) has performed and acted on this exercise.
When we decided to do this exercise over 8 years ago our life completely transformed physically, mentally, financially and emotionally.
Ready?
Here it is.
Write down the 5 people in your life that you spend the most time with.
That's it. Do it as soon as you're done reading this.
Next, take a good hard look at this list.
Why?
Because this is YOUR FUTURE!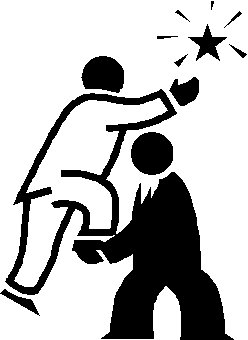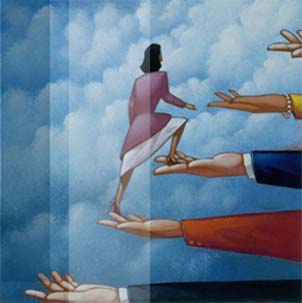 That's right. We can 100% guarantee that the 5 people you spend the most time with will determine your future and the ultimate outcome of your goals in every area of life.
We've experienced this first hand because we have been on both sides of the fence. What about you? Just think about the times you've been with great people vs. the times you've spent the majority of your time with losers or negative people.
There's probably a HUGE difference in your experiences and outcomes.
Shaun has a saying: "You either regress or you grow, nothing stands still. So get busy living, or get busy dying." (you know him and his quirky sayings!)
The choice is really yours, but it all starts with "who" you spend time with.
When we did this powerful exercise years ago, we realized we were spending time with a lot of the wrong people. Even though we love many of these people, we still had to make a decision to change it.
Since then we've spent the majority of our time learning from a very high-level group of mentors, entrepreneurs, spiritual leaders and fitness business experts.
We were fortunate enough to have something they all wanted; better health, more energy and a lean body. Well, a lean body most of the time anyway.
This is how he have more balance and fulfillment in all areas of our lives. Remember, we are no different than you or anybody else.
We just built relationships and spend time with the right people.
One thing we've learned from spending time with these successful individuals is that "actions speak way louder than words."
Our actions determine the environments in which we spend time, and the people we invest our time with really determines our outcomes.
There are 2 types of people in this world.
Those who brighten a room when they enter it, and those who brighten a room when they leave it. Which ones are you spending your time with? Which type of person are you?
If you really think about it, we all spend time with the right people, or we all spend time with the wrong people.
If you make the decision to be in control of your health and all other areas of life, then stick with us. We'll show you the way. I have to admit, it's not always easy, but it's always worth it!
The final closing take home lesson:
We ALL rise and fall to the level of who or what we follow.
Your fat burning friend and life coach,
Karen
P.S. Speaking of getting advice from the right people. Here's where you can get 10 free fat loss videos from our friend Josh Bezoni. After over 150,000 downloads, his free report is no longer available, but he's still giving away some interesting and unique free stuff. Just click here:
10 Sneaky Tricks to KILL Belly Fat Fast! <===== Learn from the right people