According to Men's Health magazine, it takes more than 22,000 crunches to burn a pound of belly fat.
Yes, that's a picture of ONE pound of fat.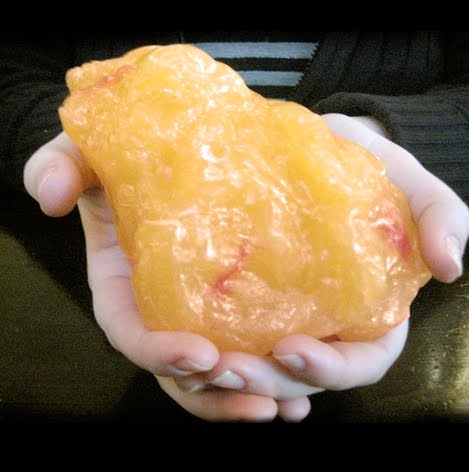 So a quick news flash for you in case you didn't already know — you'll never get a flat stomach or six pack abs while crunching away on the ground or using some late night ab gadget.They won't do diddly-squat to eliminate belly fat.
Here's a small sample of what you should do instead of crunches and sit-ups, which can actually cause harm to your back and spine:
* Substitute crunches with reverse crunches, plank variations, mountain climbers and stability ball movements like jackknives
* Substitute twisting oblique movements with cross-body mountain climbers, renegade rows, hanging side to side leg raises (advanced), and side plank variations
* Substitute traditional sit-ups with hanging leg raises, hip ups, and stability ball movements like rollouts, planking, or pikes
For detailed instructions on how you can use these proven exercises to activate all 4 abdominal regions and get maximum stomach definition simply click play and watch the short video above.
Inside our next follow along video we'll introduce you to a superset finisher workout to get lean, sexy, sculpted shoulders.
Keep going strong!
Your friend and coach,
Shaun